Main content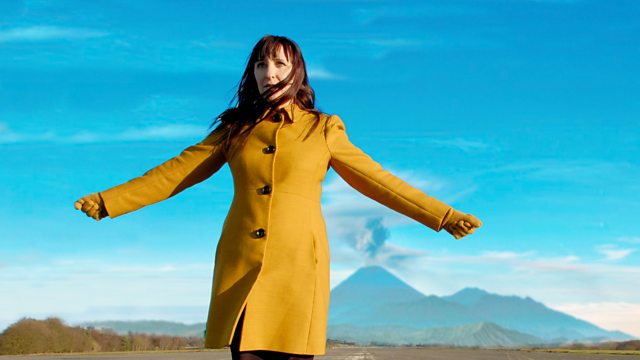 By People Like Us
Musician and broadcaster Vicki Bennett a.k.a. People Like Us compiles a playlist of her favourite artists working with collage, cuts ups and plunderphonics.
Musician and broadcaster Vicki Bennett is a presenter on the American independent radio station for outsider music WFMU, she also makes audio-visual collages using found footage to give a dark witty view on popular culture under the moniker People Like Us.
In this playlist she shares her favourite experimental artists working with cut ups and collage, overlaying existing songs in ingenious ways to create something entirely new. Featuring tracks by Stock Hausen and Walkman, Ergo Phizmiz, Matmos and many, many more!
Last on

Music Played
People Like Us

Do You See What I Hear

The Mirror.
Cutting Hedge.

Dave Soldier

&

Komar & Melamid

The Most Unwanted Song

The People's Choice: Music.
Mulatta Records.

Gwilly Edmondez

Gwilly Sings Chart Sweep

Inhuman League

You Were Workin' As A Waitress In A Cocktail Bar

Remix Artist: Swantana.

Svantana remixes 1997- Now.

Buttress O'Kneel

Welcome To Golden Heaven (As You Are)

ToToM

Lay Bittersweet Lady

Dylan Mashed (2014 re-issue).

Thomas Dimuzio

Yawriats Ot Nevaeh

Nihilist Spasm Band

It's Not My Fault

Every Monday Night.
Alchemy Records.

Dean Hurley

Electricity II

Paul Giovanni

The Wicker Man (Main Title)

The Wicker Man.
Trunk Records.

Arseny Avraamov

Symphony of Sirens (Public Event, Baku,1922)

Baku: Symphony Of Sirens. (Sound Experiments In TheRussian Avant Garde - CD).
Recommended Records.

Buttress O'Kneel

A Devil Put Aside For

Leif Inge

9 Beet Stretch: Movement II, Part III

Porest

Passport Please

Modern Journal of Popular Savagery.
Nashazphone.

Ergo Phizmiz

A Young Lady and Her Cat Have a Quiet Night In (Board Game Intermezzo)

Stock

,

Hausen

&

Walkman

Giving Up

Hearty White

Hearty White: The Mirror

People Like Us

The Other Side

Christo Graham

Heaven On Their Minds (feat. Gonzo & the Chickens)

RIAA

The Joy of Noise

Dirt Bacharach.
Self Released.
Broadcast