Main content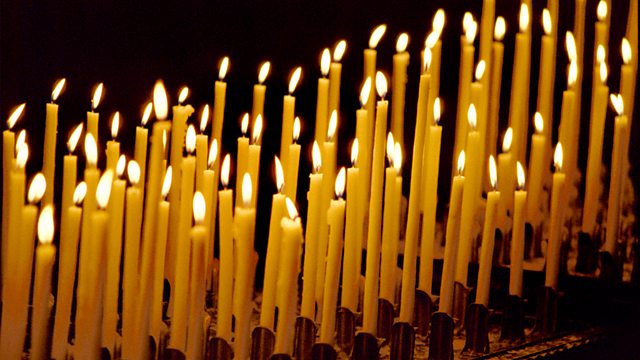 01/03/2019
A spiritual comment and prayer to begin the day with Canon Jenny Wigley, an Anglican Priest in Cardiff
Last on

Script:
Good morning. And - Happy St David's Day! 
It's a greeting that will be heard all over Wales today and in whatever far-flung parts of the globe Welsh people may find themselves.
There'll be all sorts of celebrations. Many will be cultural – connected with the life of the nation rather than the Saint himself. So all sorts of people will wear the national emblems- a daffodil or a leek, and in many places there'll be an eisteddfod, a celebration of the arts with poetry, dance and song.  In all of this, St David's Day isn't something for people to keep to themselves, but rather a day for opening up our personal and national treasure stores and sharing what emerges. 
And that's what lies behind another series of events today: the 'World Day of Prayer'. This is a global initiative, always held on the first Friday in March and led by a group of women from a different country each year. This time, women from Slovenia invite the world to join them as they reflect on the barriers they've had to overcome for themselves and as a nation.
Wales and Slovenia: two countries finding distinctive ways to pass on what they have inherited and to make a gift of the resources with which they are surrounded.I'm reminded of the Biblical vision of the prophet Isaiah. He looks to a day when the nations stream towards God's Temple to be welcomed and invited to share in its blessings. The wisdom once found in one place becomes an inspiration to others. 'They shall beat their swords into ploughshares and their spears into pruning hooks', a message from one nation to the world. 
Eternal God, we thank you for those who shaped our lives across the generations and who shape them now across the miles. Fill us with hope to seek what is good and true and share it one with another. Amen.  

Broadcast