Main content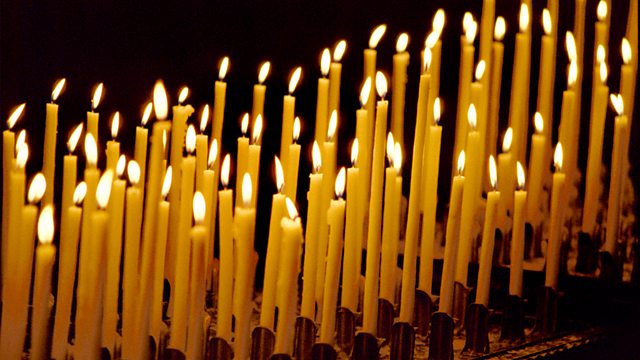 27/02/2019
A spiritual comment and prayer to begin the day with Canon Jenny Wigley, an Anglican Priest in Cardiff
Script:
Good morning. The life of the Christian Church has a rhythm often marked by days dedicated to the lives of particular individuals – the saints. That's possibly the background to the phrase 'red letter day'. The most significant celebrations are marked in red and 'black letter' days are for lesser saints and optional festivals. 
Today the Anglican Church gives us the option to celebrate George Herbert, a Welsh born 17th century poet priest - and so much more. He was also an academic, a linguist, a public orator, a musician and an MP. And what held all these together was his Christian faith. It gave him a perspective on life which centred not on what he had personally achieved but rather the use he'd made of the gifts God had bestowed. 
Whether or not we share Herbert's faith, there is something very attractive in his model of how we find our sense of self-worth. There is value in whatever role we adopt, in whatever work we undertake.  He expressed it beautifully in one of his hymns:
Teach me my God and King,In all things thee to see;And what I do in anything,To do it as for Thee. 
I remember once listening to a lecture by a priest reflecting on the way we distinguish between time-wasting and worthwhile activity. She'd heard herself complaining about the demands of a fractious baby: "Oh I haven't managed to get a thing done all day".  In fact, she said, what she'd done was give her undivided love and attention to a human being in need.
It was a breakthrough insight, and I believe it would be a red letter day indeed for us all to discover such worth in ourselves and others and respond by making the most of both.   
Holy Wisdom, Creator Spirit: Fill our hearts and minds with love for you, and guide us to offer our lives in love and service for you and one another. Amen.