Main content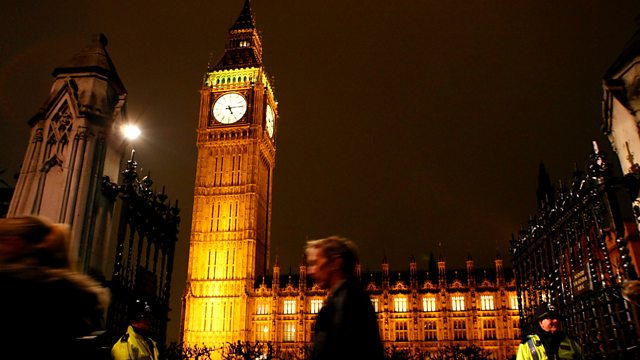 26/02/2019
Theresa May says MPs will be able to vote to delay Brexit. Susan Hulme reports on the latest twists in the Brexit saga and has the best of the rest of Tuesday at Westminster.
Theresa May promises MPs a vote on either delaying Brexit or ruling out a no-deal Brexit. Susan Hulme reports from the Commons on the latest twists and turns in Brexit.
Also on the programme:
* Criticism of the way Britain has treated citizens of the Chagos Islands in the Indian Ocean.
* New arrangements for the donating of human organs.
* A committee investigates the issue of migrants making hazardous journeys across the Channel to reach the Kent coast.
* MPs debate Prevention of Terrorism orders.
* A Bill is put forward to ban the use of fax machines.