Main content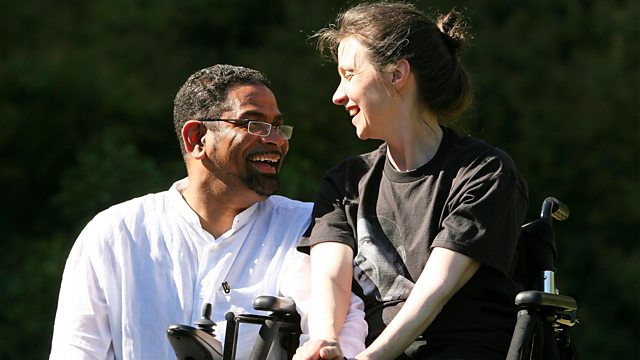 Debbie Purdy
Meet the people behind one of the most discussed legal cases, through real-life drama & discussion. Debbie Purdy's fight for the man she loved changed the debate on assisted dying.
Deborah Bowman, Professor of Medical Ethics & Law at St George's, University of London, explores the remarkable stories behind some of the world's most discussed legal cases, and how they've transformed medical practice for us all.
Debbie Purdy was a journalist who fell in love with a Cuban jazz musician, just as she discovered that she had primary progressive MS. Years later, their love led to a legal challenge in the House of Lords.
Debbie was asking for the law to be clarified. If her condition meant she needed an assisted death, would her husband be likely to be prosecuted?
Debbie's book "It's Not Because I Want To Die", a gutsy account of love, life and facing death, is dramatised by Joy Wilkinson, and features the music of Debbie's husband, Omar Puente.
Produced and directed by Jonquil Panting
Debbie Purdy ..... Christine Bottomley
Omar Puente ..... Stefan Adegbola
Saimo Chahal ..... Saffron Coomber
Belinda ..... Lucy Doyle
Helpline Lady ..... Carolyn Pickles
Neurologist ..... Tony Turner
Keir Starmer ..... Don Gilet