Main content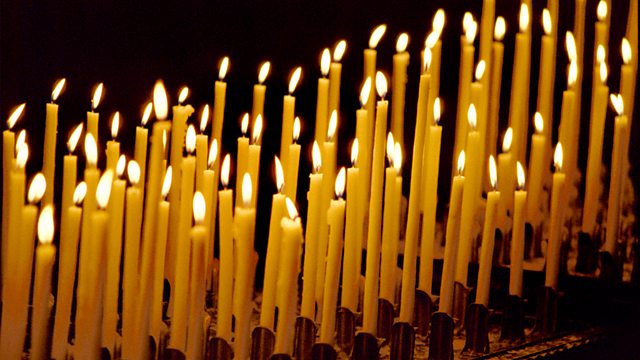 28/02/2019
A spiritual comment and prayer to begin the day with Canon Jenny Wigley, an Anglican Priest in Cardiff
Script:
Good morning. It's 66 years to the day when the scientists Crick and Watson walked into a pub in Oxford and reportedly announced "We've discovered the secret of life!" I imagine that would have stopped quite a few conversations in their tracks before it then started off a whole series of excited new ones. 
The 'secret' they'd discovered was the structure of DNA, the double helix that even a non-scientist such as myself would recognise in a moment. And just as 'DNA' found its way out of the lab and into the pub that day, so it's now slipped easily into everyday discourse. 'It's in the DNA' has become shorthand for our essential characteristics - it's what we're made of. 
And yet when people talk of 'finding out what someone's made of, they're referring to qualities which are often discovered only in the face of adversity. It's when we're up against it  (whatever that 'it' may be) that we discover whether we have real depths of steadfastness or courage on which to draw. For many people of faith, there's a sense that these qualities are expressions of something that God has 'built in' to human beings. The biblical Book of Genesis speaks of God breathing 'the breath of life' into his human creation- what we're made of connects us with the life of heaven.
There's a lovely hymn which gives voice to this understanding: 'Breathe on me, Breath of God, fulfil my heart's desire, until this earthly part of me glows with your heav'nly fire'.All sorts of things form us - and one of the secrets of life is finding a way  to draw on the resources that lie deep within, enabling us to become more than we'd hoped, and to make our world better than we'd feared. 
All-powerful and all-loving God, breathe new life into us that we may discover within ourselves all that connects us to one another and to you.  Amen.