Main content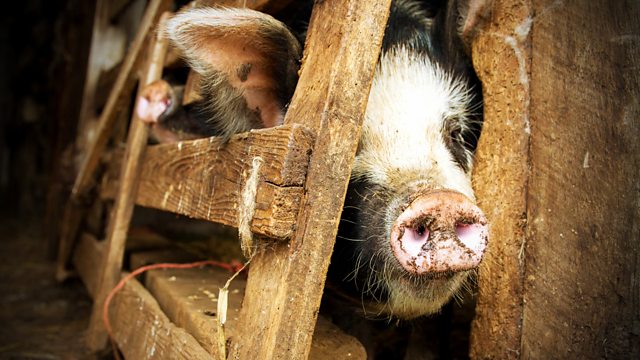 26/02/2019
Lily faces a difficult dilemma and Pip is far from impressed.
After a sleepless night Lily goes for a bike ride to clear her head and calls in on Pip at Brookfield. The two cousins catch up over Elizabeth's treatment for depression. Pip is trialling some herbal leys at Brookfield in the hope they can graze the cows for longer.
Toby tells Pip that he can no longer look after Rosie today but not to worry he's roped Rex in to babysitting duties. Toby's managed to secure a last minute pitch meeting with a supermarket buyer for Scruff Gin. Pip understands and is happy with the Rex arrangement. Later, Pip panics when Toby doesn't show and she finds Bert looking after Rosie at the Bungalow. On Toby's return, Pip tells him he must be honest with her when it comes to Rosie. Toby offers as a consolation that the pitch meeting wasn't a success.
Elizabeth pulls out of going to visit Freddie with Lily. She feels that seeing him might set her back. Lily worries to Russ that Freddie will be disappointed. But just as Lily is about to set off, Elizabeth appears and is coming after all. Elizabeth returns upbeat, Freddie has been using the prison gym and seemed in good spirits. Later, Lily tells Russ that when Elizabeth went to the bathroom Freddie explained that he won't be able to live at Lower Loxley once he is released as it is the scene of the crime.
Countryside Insights from The Archers