Main content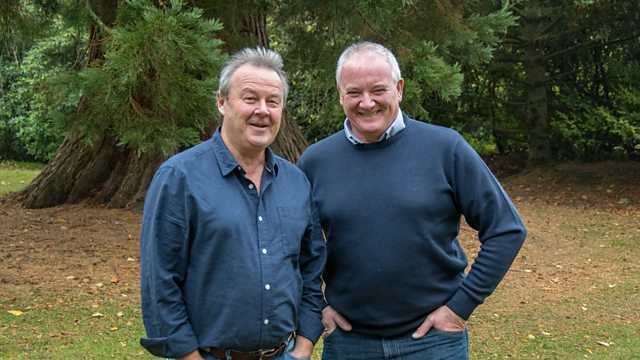 Marine conference, Flying Flock and Starbank Park
Mark Stephen hears about the current vet shortage and the impact Brexit might have on the industry.
While the non-stun slaughter of animals for religious reasons doesn't happen in abattoirs here in Scotland, animals reared here can be killed in that way south of the border. They can also enter our food chain and at the moment food labelling means we don't always know we're consuming them. Mark finds out about a British Veterinary Association and RSPCA campaign to end non-stun slaughter and improve food labelling.
He also hears about the current vet shortage and the impact Brexit might have on the industry.
Euan spent part of his week at Scotland's International Marine Conference in Glasgow. He updates us on plans for legislation to protect the marine environment.
Manufacturing fishing nets is a skilled job and an important one to support the white fish industry in Peterhead. Mark visits Jackson Trawls to find out how the massive nets are made.
St.Drostan was a follower of Saint Columba and spent much of his life in rural Aberdeenshire. Mark visits St.Drostan's Well at the beach at New Aberdour and finds out more about the life of the interesting saint.
Euan gets an update on the plans for a cycle path between Gullane and Drem in East Lothian. The long running campaigners are hopeful that an end is in sight.
Kinnaird Head Castle is a 16th century building sold to the Northern Lighthouse Board in 1787 to become Scotland's first mainland lighthouse. Another building on the site, the wine tower has a rather mysterious past as Mark finds out.
When you have as much grass to cut as the Scottish Wildlife Trust how on earth do you manage it all? Euan finds out about the ingenious 'Flying Flock' that helps with maintenance on Trust sites.
Mark visits the award winning Starbank Park in Newhaven in Edinburgh, a busy wee site with lots going on at all times of the year.