Main content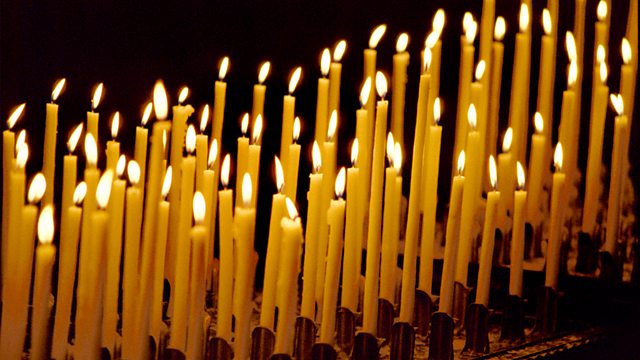 23/02/2019
A spiritual comment and prayer to begin the day with Canon Jenny Wigley, an Anglican Priest in Cardiff
Script:
Good morning.  When I retired from full-time parish ministry last year, I had to decide which of my books to take with me, and which needed to be found a new home. It was easy enough to pick out the kinds of books that I'd continue to use regularly. And others I'd never quite got round to reading, but which I was sure I'd manage with all that extra time I was expecting! Then there were the Bibles of course - a whole shelf of different versions and translations. There's a 15th century text which many credit with making such a collection possible. Today's the traditional publication date of the Gutenberg Bible, the first book to be printed in Europe using movable type face. The ability to mass produce books was the basis for a revolution in knowledge and information sharing - something many of us take for granted in the age of the World Wide Web. Of course, having access to information takes you only so far.  When I think back to my big sort-out of last summer, there was another category of books that I decided to keep.   These were the ones I couldn't bear to part with because when I first read them, they'd stopped me in my tracks as they challenged me to wrestle with what I'd found in the pages of all those Bibles on my shelf – posing questions like: 'What does it mean?'  It wasn't a matter of how to translate this or that phrase. It was a challenge to live life differently. 
And those questions and answers can come not only from scholars and commentators but from novelists and poets, all sorts of people whose words we should cherish as they offer a new sense of our place in God's world.  
Help us, Lord, to listen for your Word in what we read, to search for your Word in what we see, so that we may give life to your Word every day. Amen.