Main content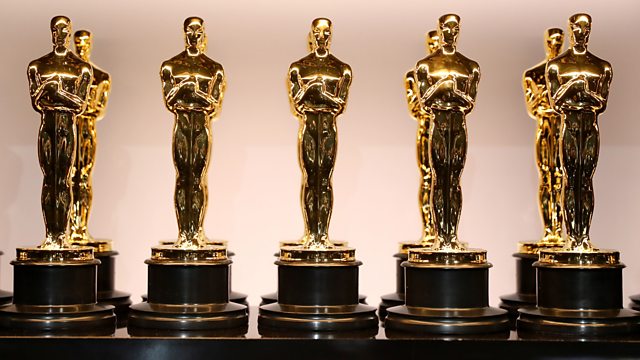 Women In Film, Female MP's joining the Independent Group, Mariam Khan
Reports on women film directors, female MPs joining the new Independent Group, PTSD and young people, and living with herpes. Plus writer and activist Mariam Khan.
Of the twelve MPs who resigned so far this week from the Labour and Conservative parties, seven of them are women. Jane speaks to Sarah Childs, Professor of Politics and Gender at Birkbeck University about the significance of their resignations.
The first survey of Post Traumatic Stress Disorder in young people in the UK suggests girls are twice as likely to develop PTSD following a traumatic experience, with 1 in 13 young people across the UK having had post-traumatic stress disorder before reaching the age of 18. Andrea Danese, Professor of Child & Adolescent Psychiatry at Kings College London explains the implications of the survey and Flo Sharman who experienced PTSD and is an ambassador for mental health charity MQ.
The 2019 Oscars are on Sunday - and this year the hashtag #OscarsSoMale has been trending. That's because not one woman has been nominated in the Best Director, Original Score, Film Editing and Best Picture categories. Only 25% of non-acting Oscar nominations this year went to women. Radio 4 film podcast presenter and playwright Melody Bridges shines a light on some of her favourite women in film with three of her favourite films directed by women who she believes were snubbed an Oscar win for Best Director.
How much do you know about herpes? 7 out of 10 people over the age of 25 carry a type of the virus, but it's still a source of embarrassment and frequently misunderstood. We speak to three women who have genital herpes about the impact it's had on their lives, and the reality behind the myths
It's Not About the Burqa" features seventeen essays from Muslim women speaking frankly on topics as wide ranging as the hijab and wavering faith, love and divorce, feminism, queer identity, sex, and the twin threats of a disapproving community and a racist country. The writer and activist Mariam Khan talks to Jane about why she wanted to put the anthology together, with writer and poet Salma El-Wardany on her essay A Gender Denied; Islam, sex and the struggle to get some.
Presenter: Jane Garvey
Producer: Caroline Donne
Interviewed Guest: Professor Sarah Childs
Interviewed Guest: Professor Andrea Danese
Interviewed Guest: Melody Bridges
Interviewed Guest: Mariam Khan
Interviewed Guest: Salma El-Wardany
Interviewed Guest; Flo Sharman
Last on

Herpes - Advice and Support
Broadcast