Main content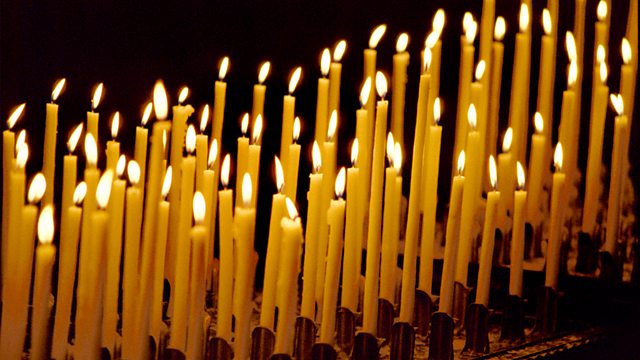 21/02/2019
A spiritual comment and prayer to begin the day with Rachel Mann, Anglican priest and feminist theologian.
A spiritual comment and prayer to begin the day with Rachel Mann, Anglican Priest and feminist theologian
Good morning.
As a February child, I am well aware that it can be a strange and remarkable month. It is the shortest month, yet it often seems to drag on forever. Though winter often reaches a peak in February, it is a month which gestures towards spring. it is often during this month that we see a first glimpses of crocuses and other spring flowers. We often discover that the very worst point in the year is also its turning towards the promise of warmer days.
The Victorian poet Michael Field, wrote a short poem February that captures these ideas:
Gay lucidity,
Not yet sunshine, in the air;
Tingling secrets hidden everywhere,
Each at watch for each;
Sap within the hillside beech,
Not a leaf to see.
This brief poem captures truths about February. February days can show forth bright light which is not quite yet sunshine.. Field's remarkable line, 'Tingling secrets hidden everywhere', captures February's ambiguity: the tingling might refer both to the effects of cold and the stirring of new life.
Field's poem is, I think, an invitation to pay attention and look for signs of spring.. Of course, the poem can also be read as a metaphor for life itself; so often one can picture one's life as frozen-up and as fixed as a winter's day. One forgets so easily that, even on the worst February day, the sap of new life stirs. Into this, prayer can offer the quality of attention that opens up new paths.
Living God, when I feel as locked in as a frozen winter's day, remind me that new life awaits. Help me take hold of the opportunities each day brings. Amen.