Main content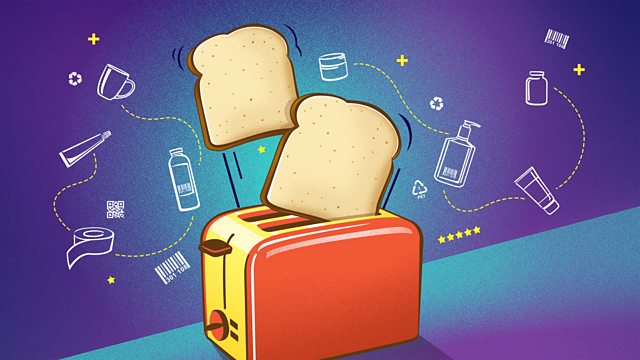 Health drinks: Kombucha and turmeric
Does kombucha boost your immune system? Can turmeric lattes prevent memory loss? Greg Foot and Blur bassist and food fanatic Alex James to put these wonder drinks to the test.
It's the wonder drink becoming popular as an alternative to alcohol, but is kombucha, which some claim can improve your gut health, really all it's cracked up to be? Turmeric might be best-known as a key ingredient in Indian cookery but these days you're just as likely to find it in a latte or as an espresso-style shot. So what about claims that it has potential to help prevent memory loss, reduce inflammation and improve your mood? To discuss the science behind these popular health trends, presenter Greg Foot is joined by Blur bassist turned cheese maker Alex James, Dr Bridgette Wilson, a research dietitian from King's College London and Sophie Medlin, a lecturer and researcher in nutrition and dietetics, also from King's College London. Together they'll explore the evidence and decide whether these products really are the best thing since sliced bread or just marketing BS.
Presenter: Greg Foot
Producer: Marijke Peters
Studio Manager: Sue Maillot
Editor: Rami Tzabar
The Best Thing Since Sliced Bread? Podcast
Winter bugs: what's really the best way to keep them at bay?