Main content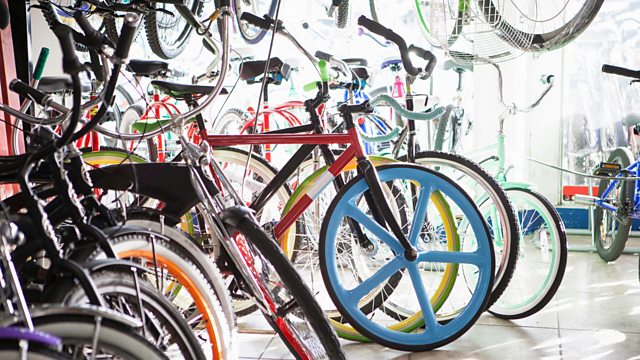 Supermarket merger, Photo retouching, Bike shops
One of the biggest fashion retailers has announced it will stop using retouched photos of its models. And how cycle shops are struggling to compete with the rise of online shopping
The digital alteration of photographs - called 'retouching' - has been controversial ever since the software Photoshop made it easy to nip a bit here and tuck a little there. The debate was highlighted recently when the actress Kate Winslet insisted that her latest contract with L'Oreal included a clause that none of her photos be retouched. Now one of the biggest online retailers 'In The Style' has announced it's going to ban retouched photos and include a wider range of model sizes on its website. But a cursory glance at social media shows this message of natural beauty isn't percolating down as - filters and smartphone software are more popular than ever.
The success of British cycling after the Olympics in London 2012 translated into boom-time for bike shops as they weathered the worst of the recession and increased sales. But the rise of online shopping - as elsewhere on the High Street - has started to take its toll. More than a hundred closed in the last eighteen months, according to the association of cycle traders. That's estimated at ten per cent of the total - the highest rate since the 1960s.
And musicians who used the crowdfunding website Pledge Music have been left out of pocket after the company ran into financial difficulty. The company have suspended all their funding operations and fans can't contribute to any campaigns on the site. Pledge Music are promising to pay artists within 60 days.