Main content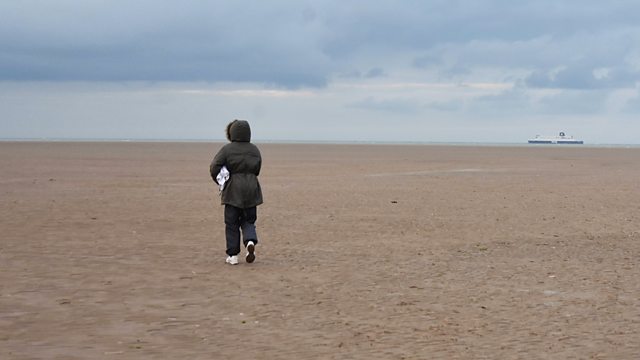 Dangerous Crossings
Radio 4 investigates what makes parents risk their own lives and the lives of their children as they embark on dangerous Channel crossings and who is behind this desperate trade?
Dangerous Crossings follows three families willing to risk everything as they pay smugglers and prepare to cross the Channel to reach the UK.
They are contemplating very different crossings and share their plans with aid worker, Rob Lawrie, who has been providing food and support to refugees at the makeshift Dunkirk camp. He has got to know the families and they are open about their hopes for a life in Britain and the lengths they will go to in order to turn their dreams into reality.
One family tried twenty times to come by lorry. Another has tried by boat, but the children ended up being rescued from the sea and are still in a French hospital. For the third the decision still hangs in the balance: the risks weighed against the lack of facilities in the French camp and a desire to join relatives in the UK.
News of illegal channel crossings and concerns about safety led Home Secretary, Sajid Javid, to cut short his Christmas safari: his suggestions that asylum seekers should be deterred from crossing the Channel in small boats by making it harder to gain asylum, sparked controversy amongst refugee groups. Rob Lawrie and others working in Dunkirk say the reality is that few families are willing to lodge claims in France and instead are chancing everything in a bid to reach Britain.
Bahador Lorpor and his wife, Shoku, have tried twice to cross the Channel with their two children. Their first attempt was in a stolen fishing boat which was intercepted by a French tug boat. Their second was just before Christmas and very nearly ended in tragedy when their small dinghy capsized a mile from French shores. Seven year old Maryam could swim: her two year old brother, Brinyamin, could not. The little girl tried to grab him in the icy waters and describes what happened next:
"I can swim, my mummy and brother are not swimming. The water was so, so, cold I was so scared and cold. My feet went so cold it made me want to die. Daddy got my brother in time and put us on the top of the upside down boat. The water was going up and down and it was black around us. I couldn't see and I was very, very, frightened."
Bahador, said the family paid smugglers £4000 for the unsuccessful attempt to reach the UK, but that he had deep reservations the moment he saw the size of the dinghy and realised that ten people were to go in it and that there were no life jackets for them. When it capsized he and another man were able to save everyone on board, but recovery since has not been easy:
"Doctors say that for my family hypothermia was a big problem and my wife and daughter have psychological problems associated with the shock. They have bad dreams and very upset. I go outside to cry, my wife and daughter sit here and cry. All the time we cry.
When asked whether he would try to go by boat again, he said he would: "We need to, we want to get to the UK. We can't go back to Iran, it is so dangerous. The sea might be dangerous, but if we die at sea we die together. If there's a fifty per cent chance of dying at sea it is still better than our chances if we go back to Iran. In Iran there is a 100 per cent chance that I will die."
Bahador is a Christian and says his religion made it impossible to stay in Iran, even though he was earning a good monthly amount as a furniture salesman in the city of Ahwaz, in the south west of the country: "We had money. £2000 a month. Now we have nothing," he adds.
Reporter: Sue Mitchell
Last on
Broadcast