Main content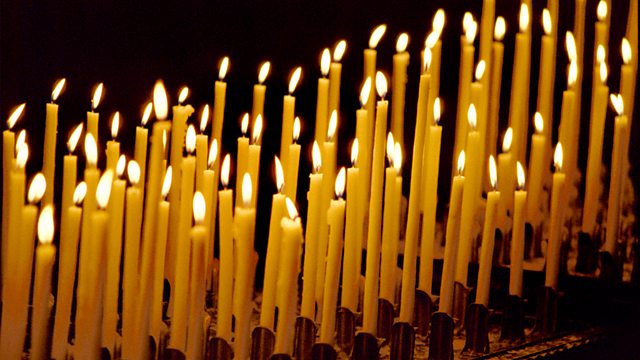 22/02/2019
A spiritual comment and prayer to begin the day with Rachel Mann, Anglican priest and feminist theologian.
A spiritual comment and prayer to begin the day with Rachel Mann, Anglican Priest and feminist theologian
Good morning.
Recently, my church has been exploring how we can be more dementia-friendly. Like wider society, we've become aware that dementia is part of life and want to ensure that those living with dementia can take as full a part in church life as possible. We want to offer activities which encourage the flourishing of those living with dementia, from the use of memory boxes through to creative activities like singing and knitting.
Twenty years ago, I was told a story about college professor who, after retirement, developed dementia. His wife and his faculty still encouraged him to attend meetings, though over time his memory worsened. He could not participate as he once had, but still went along. His wife asked him once, 'how do you enjoy the meetings?' The old professor said, he wasn't sure, but 'they still think I'm a people.'
In the midst of the professor's progressive disease, his community helped him to retain his dignity. His colleagues still saw him as a person. If philosophers and theologians continue to wrestle with what a 'person' is, I think we all understand what it is to be treated as a person, worthy of respect.
I fully comprehend the fear of losing one's memory and independence. The love and care for people living with dementia is just one example of a more general challenge we all face: to recognise that those who are different from us, who might even frighten us, are people with lives worthy of respect. I finish this week of daily prayers, with a prayer for that recognition:
Gracious God, wherever we find ourselves on life's journey, helps us to recognize the absolute value of other people; that we might be respected as such ourselves. Amen.