Main content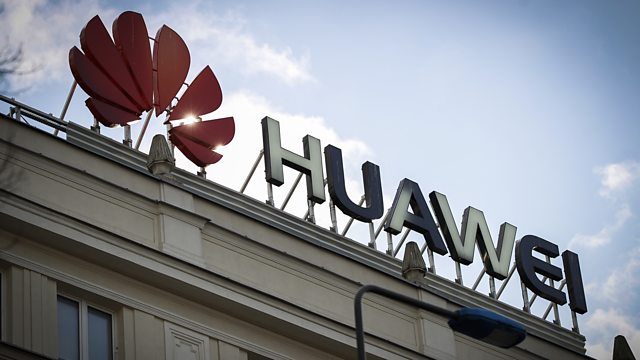 Should we worry about Huawei?
Does Chinese telecoms giant Huawei present a threat to national security?
The boss of Chinese telecoms giant, Huawei, says his company would never spy on behalf of the Chinese state. But some experts think it would be a mistake for Britain to involve the company in the development of the 5G network. What's the relationship between Huawei and the government in Beijing, is the company a reliable partner and what should Britain do?
David Aaronovitch is joined by:
Dr Linda Yueh, Economist at the University of Oxford and author of 'The Great Economists'.
Wanyuan Song, BBC Journalist
Jan-Peter Kleinhans, Project Director IoT-Security at Stiftung Neue Verantwortung
Professor Steve Tsang, Director of the China Institute, the School of Oriental and African Studies
Charlie Parton, Senior Associate Fellow, Royal United Services Institute
Emily Taylor, Editor, Chatham House's Journal of Cyber Policy
Dr Tim Stevens, Lecturer in Global Security, King's College London
Last on
Is President Xi Jinping China's most powerful leader since Chairman Mao?

David Aaronovitch asks what Britain has to gain from China's Belt and Road Initiative.
Broadcast