Main content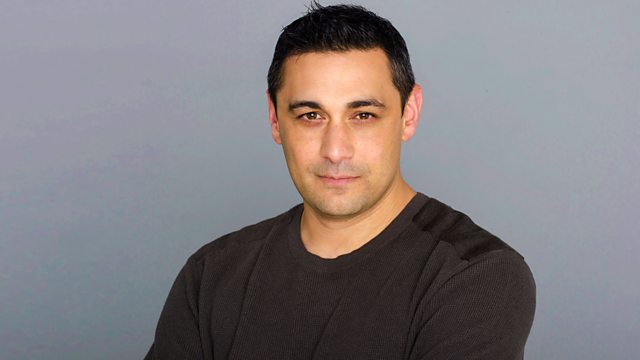 Mars - rovers v humans? Forests and carbon, Ethiopian bush crow
Goodbye Mars Opportunity rover - Adam Rutherford asks what's next? Forests and carbon, Ethiopian bush crow
Nasa have called time on the 14 year mission with the Mars Opportunity rover. Curiosity is still there. But what's next for our exploration of the Red planet? Adam asks Senior Strategist in Space Systems at Airbus, Liz Seward and BBC space correspondent, Jonathan Amos. Airbus are working with the European and Russian Space Agencies on the next rover, part of the Exomars mission. This new rover is called the Rosalind Franklin, after the UK scientist and when it hopefully lands in 2021, it'll be drilling down, deep into the surface of Mars to look for evidence of past life.
We know that trees help mitigate the effects of greenhouse gases on climate change by sucking up carbon dioxide from the atmosphere. In fact forests are estimated to lock up 2 of every 10 carbon molecules released. But which forests do it best? Tom Pugh at the University of Birmingham has been looking at the age of forests to try and see if this is a factor. It turns out the pristine, ancient tropical forests like the Amazon, although doing a good job, just aren't as good as the younger, regrowth forests of the Boreal and Temperate zones in the northern hemisphere. It's all down to demographics and the balance between new trees and dying trees.
We keep hearing that this, or that, species is being threatened by climate change, but often the mechanisms are not that obvious. One particularly intriguing example comes in the form of the Ethiopian bush crow. An intelligent, seemingly adaptable bird, living in what seems like a general, widespread habitat in Southern Ethiopia, eating a wide and varied diet. Yet it's range is restricted to tiny pockets of land in a huge area of, what seems like a similar habitat. Ecologist, Andrew Bladon at Cambridge University thinks he has the answer to what's restricting this bird's range and how is a warming climate pushing this bird to extinction.
Producer: Fiona Roberts
Podcast
Adam Rutherford goes inside science to explore the research that is transforming our world