Main content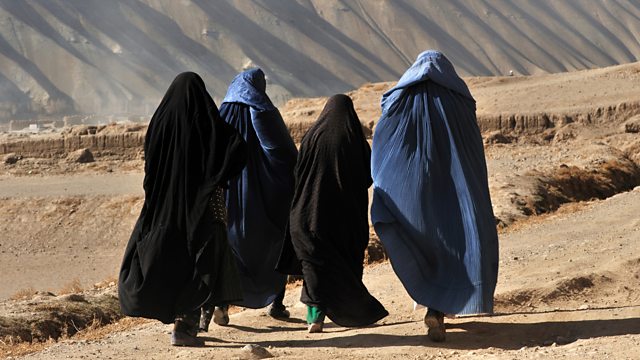 Afghan Women and the Peace Negotiations
Jenni speaks to Mary Akrami and Christina Lamb and asks why there are no women involved in the current peace negotiations between US negotiators and the Taliban.
Jenni speaks to Mary Akrami, director of the Afghan Women's Network and Sunday Times Chief Foreign Correspondent and author, Christina Lamb who has been reporting on Afghanistan for decades. Why are there no women involved in the current peace negotiations involving the US negotiators and the Taliban? And what
could be the consequences for women?
Clara Schumann might not be the best known composer with her surname, but her ability and talent as a pianist made her a star in the 19th Century. 2019 is her bicentenary, and she's being celebrated around the country. We're joined by curator of the Clara Schumann Festival, Beverley Vong, and Lucy Perham, whose tour 'I, Clara', tells the composer's story through her letters and music.
Over the last 6 weeks we have been hearing from listeners about the family secrets they have discovered and how their lives and relationships were changed by the revelations. Lots of you have been in touch to tell us how the tales and their tellers have chimed with you. Psychotherapist Sue Cowan-Jenssen discusses the power and fall-out of family secrets.
Laura Bates has just written her debut novel for young adults called The Burning. Inspired by the real stories of teenage girls contributing to the Everyday Sexism Project Laura created in 2012, the book tells the parallel stories of two young women, 15 year old Anna who is mercilessly bullied after a topless photo of her is shared by a boy at her school and Maggie, who lived 400 years earlier and was accused of witchcraft.