Main content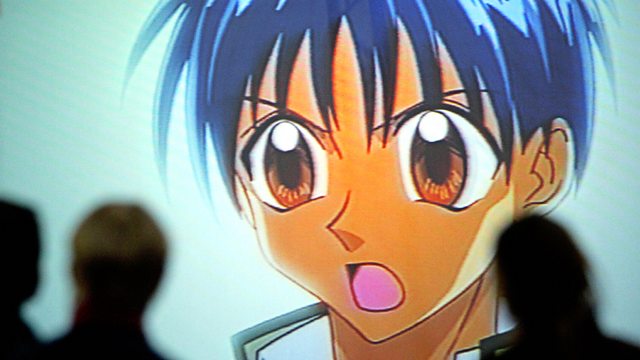 Images of Japan
Fumio Obata and Jocelyne Allen discuss graphic art and manga. And novelists Kyoko Nakajima and Yuya Sato talk to presenter Christopher Harding.
Illustrator Fumio Obata and manga translator Jocelyne Allen discuss Japanese comic book imagery and how to tell stories of disaster in graphic novels. Plus Christopher Harding talks to the authors Yuya Sato and Kyoko Nakajima.
Kyoko Nakajimas books include The Little House - set between the early 1930s economic boom and Japan's defeat in World War II.
Yuya Sato is the author of books including Dendera.
Fumio Obata has written The Quake News From Elsewhere and Just So Happens - a graphic novel.
Jocelyne Allen has translated many books and is taking part in a special day at Japan Now North organised at the Univerity of Sheffield.
Japan Now is an annual Festival which includes events in Sheffield, Manchester, and a day of talks at the British Library in London on Saturday Feb 23rd. It is programmed by Modern Culture in partnership with the Japan Foundation and the University of Sheffield it is part of the Japan-UK season of culture 2019-20
Find the playlist of Free Thinking discussions exploring Japanese culture on bbc.co.uk/FreeThinking https://bbc.in/2A5vnme
Producer: Luke Mulhall
From the Tale of Genjii to Godzilla, Kenzaburo Oe to Yoko Tawada …
Featured in...
From the Tale of Genjii to Godzilla, Kenzaburo Oe to Yoko Tawada …

Creativity, performance, debate