Main content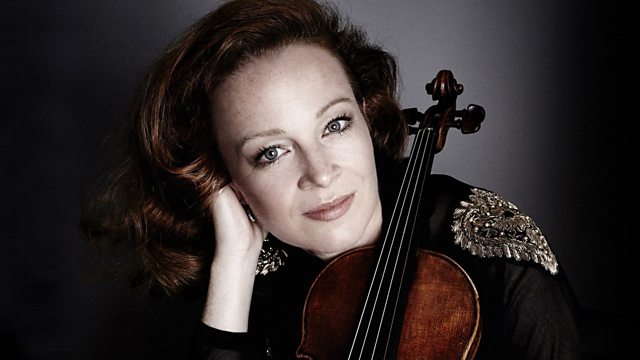 Carolin Widmann and the BBC Scottish Symphony Orchestra
Carolin Widmann performs Stravinsky's Violin Concerto in D with Ilan Volkov and the BBC Scottish Symphony Orchestra alongside Bruckner's epic Symphony No 7 in E
Live from City Halls, Glasgow
Presented by Kate Molleson
CPE Bach: Symphony in Eb major
Stravinsky: Violin Concerto
8.05 Interval
8.25 Part 2
Bruckner: Symphony No 7
Carolin Widmann (violin)
BBC Scottish Symphony Orchestra
Ilan Volkov (conductor)
The theme of Bruckner's 7th Symphony came to him in a dream; the theme of Stravinsky's Violin Concerto came to him at dinner. We don't know where CPE Bach thought up his Symphony in Eb, but his music, which opens this concert, was pivotal in the development of the classical forms that Stravinsky would later draw on in his so-called 'Neoclassical' works. Nevertheless it is the music of his father JS Bach which is most resonant in Stravinsky's 1931 Violin Concerto: a work almost entirely derived from a single chord, scribbled on a napkin. The BBC SSO, and conductor Ilan Volkov, are joined by the sparky virtuoso Carolin Widmann to play it.
In contrast to the concision of these two composers' music stands Bruckner's 7th Symphony. It is massively more expansive in length but still owes a great deal to CPE Bach's 18th century formal innovations. Written in the 1880s it won international recognition for its composer. The symphony pays tribute to Wagner in its central death-hymn: and went on to be much admired by Hitler.
Photo credit: Lennard Rühle
Featured in...
We broadcast more live and specially-recorded concerts and opera than any other station.