Main content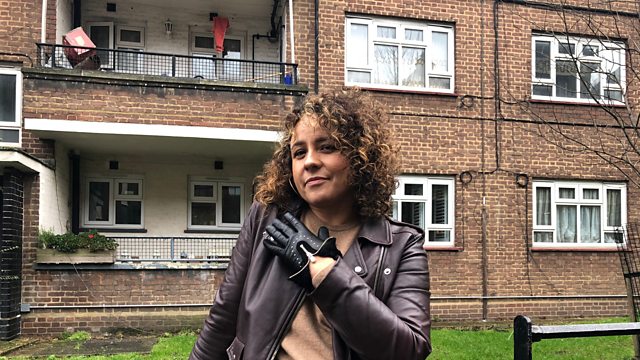 Episode 2
Liza Ward recalls how she became caught up in a web of gang culture, and meets former gang members who are now trying to reverse a new explosion of street violence.
The dramatic story of one woman's escape from a life blighted by gang culture.
Liza Ward grew up in a world of chaos and exploitation on the estates of 1990s Manchester, at a time when the city earned the nickname Gunchester. A mother at 13, haunted by an abusive childhood,, she began a relationship with an older man who turned out to be a member of a notorious gang. Liza and her young daughter were thrown into a world of violence and revenge – culminating in a terrifying showdown on the streets of Moss Side.
They survived, and escaped the world that threatened to destroy them. But many young people don't.
In this series, Liza returns to Manchester in search of answers. Articulate, passionate and still very streetwise, she remains close to many of the vivid characters she grew up with. In five suspenseful episodes, Liza takes us back in time as she reconnects with key figures from this remarkable story, and pieces together the events that led to her near-death encounter with the brutal realities of Gunchester.
She meets former gang members as they mentor young people in a bid to reverse the alarming increase in gang-related crime on British streets. It's a difficult task, she observes, "because you can only put so much air in a punctured inner-tube before it goes down again." Liza believes that, if any of us changed places with these young people, we may well go the same way.
In the episode two, Liza recalls how her life and education were thrown into turmoil when she found herself pregnant. As gang violence increased in Manchester, Liza was drawn into a new relationship with a man who was not what he seems.
Producer: Hugh Costello
A Whistledown production for BBC Radio 4