Main content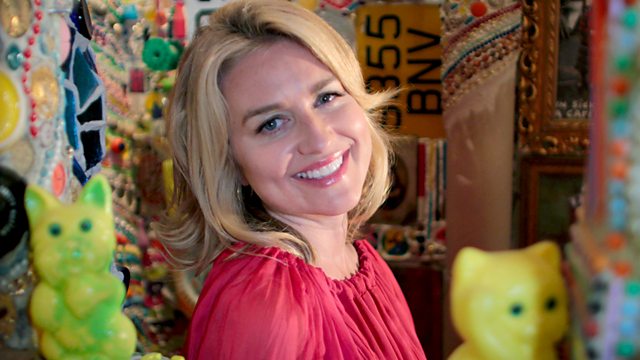 Animal Wranglers
Antonia Quirke goes on set to meet some of the wranglers charged with getting animals - from horses and wolves to snakes and spiders - to perform in movies and major TV shows.
Never work with children o animals, goes the famous advice for anyone working on film or TV production - and according to director, on the set of the forthcoming ITV drama 'Deep Water', children are by far the easier of the two. A good wrangler is indispensable on the set of any production involving animals, preventing hours being wasted while errant beasts are brought to heel.
In the third part of the series, Antonia Quirke meets expert wranglers including Bozena Bienkowska, who describes the impact of bringing her wolf onto set, as well as the lengths wranglers must go to in order to avoid being seen on screen; she describe hiding up chimneys, being buried in pits and lying in the boots of cars in order to stay close to her animals as they take their turn in the spotlight.
Antonia also visits 'The Devil's Horsemen'. a company specialising in providing horses in some of the biggest films and TV shows in the world, including Games of Thrones, Wonder Woman and the recent Mary Queen of Scots.
She also speaks with Brady Jandreau, a cowboy and horse trainer who went from being a screen wrangler to a leading actor in the film 'The Rider' following a horrific accident he suffered while competing in a rodeo.
Last on

Broadcasts