Main content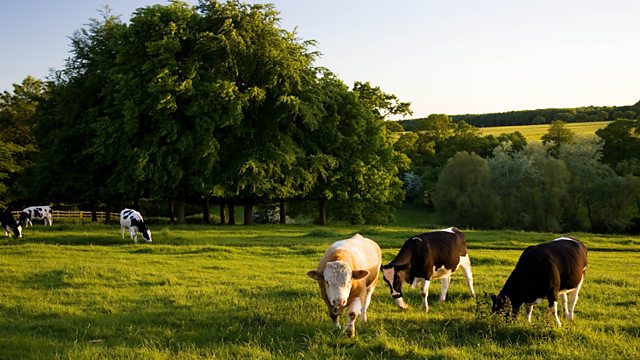 Study compares greenhouse gas emissions from lab grown meat with meat from farms
Could meat from the farm actually be more environmentally friendly than meat grown in a lab? And we hear how a large cheese producer is preparing for Brexit.
Meat grown in a laboratory is often talked about as a potential solution to producing food with a lower environmental impact than raising animals. A new study has looked at both systems to compare the amount of greenhouse gases they produce, and the findings are not clear-cut.
All this week we are talking Brexit and agriculture and despite the uncertainty, a cheese producer in Somerset is still making plans to grow his business.
And in one part of Wiltshire, a traditional way of encouraging new pasture and warming up the land involves flooding it with river water. It's called drowning the meadows.
Presented by Anna Hill and produced by Beatrice Fenton.