Main content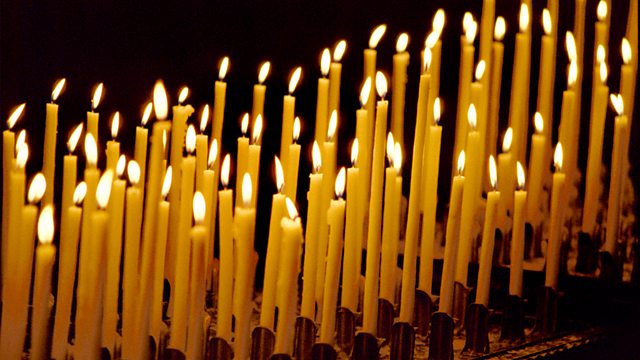 19/02/2019
A spiritual comment and prayer to begin the day with Rachel Mann, Anglican priest and feminist theologian.
A spiritual comment and prayer to begin the day with Rachel Mann, Anglican Priest and feminist theologian
Good morning. Today always stands out for me as it's the day on which three generations of my family were born . My father, my younger brother, and his second son. Indeed, such was the hope that my nephew Sam would be born on the same day as his dad and grandfather that I suspect secret prayers were offered for this outcome.
I cannot claim to be much of a mathematician, but I understand that the odds of a father sharing the same birth-date as his son are one in three-hundred and sixty-five. The odds of a grandfather sharing the same birthday as his son and his grandson, however, areone in one-hundred-and-thirty thousand.
Such odds strike me as stunningly high. Of course, these things are relative. Compared to winning the National Lottery, the odds of a father, son and grandson sharing the same birth-date are low, but they are far higher than some other unlikely things. Apparently, the chances of being struck by lightning in one's lifetime are around twelve-thousand to one, while a pregnant woman has a one in two-hundred-and-fifty chance of bearing identical twins.
Trying to think one's way through such mathematical possibilities can be mind-boggling. However, I am inclined to read them as cause for wonder. I suppose everyone's life is, in some sense, improbable. Rather than feeling overwhelmed by the brain-bending mathematical possibilities presented by life, I think it can be a cause of awe, thanksgiving and prayer.
Into this sense of awe, Psalm 105 offers this prayer: 'Shout with joy to the Lord, all the earth! Worship the Lord with gladness. Give thanks to him and praise his name. For the Lord is good. His unfailing love continues forever, and his faithfulness continues to each generation. Amen.