Main content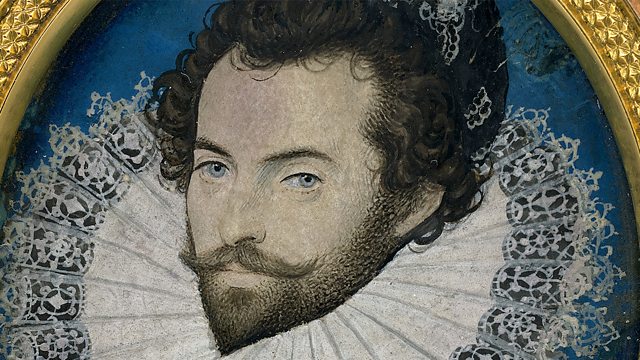 The Eye of the Beholder
Andrew Marr discusses the politics of our physical appearance with Jill Burke, Elizabeth Goldring, Tom Stuart and Martin Sherman.
We have been obsessed with the ideal body since Renaissance artists rediscovered nudity, says art historian Jill Burke. She tells Andrew Marr how artists including Botticelli, Leonardo da Vinci, Michelangelo, and Titian established rigid beauty standards and an obsession with the body that we still live with today.
Our image of power was hugely influenced by the Elizabethan miniaturist Nicholas Hilliard. To mark his 400th anniversary, historian Elizabeth Goldring reexamines the artist who painted all the principal rulers of his day, including Queen Elizabeth and James I. Hilliard's tiny images encapsulated political power in a portrait.
Elizabethan ideas of power and beauty are unpicked in Christopher Marlowe's play Edward II, the story of a king whose homosexuality brings his downfall. Tom Stuart plays the titular role at The Globe and has written a new sequel, After Edward, exploring the persecution and politicisation of homosexuals today.
Playwright Martin Sherman wrote the iconic play about gay persecution, Bent, and has returned to themes of desire and persecution in his new work. Gently Down the Stream addresses the challenges of love between the generations, and asks what we should do with the history and ideals we have inherited from the past.
Producer: Hannah Sander
Last on

Jill Burke
Jill Burke is a researcher in Italian Renaissance art history, senior lecturer at the University of Edinburgh, and associate editor of 
Renaissance Studies
.
The Italian Renaissance Nude is published by Yale University Press
Jill has also co-curated the RA exhibition The Renaissance Nude which opens on 28th Feb.
Elizabeth Goldring
Elizabeth Goldring is an honorary associate professor at the Centre for the Study of the Renaissance at the University of Warwick and a fellow of the Royal Historical Society.
Nicholas Hilliard, Life of an Artist is published by Yale University Press in association with the Paul Mellon Centre for Studies in British Art
Elizabethan Treasures: Miniatures by Hilliard and Oliver is at the National Portrait Gallery from 21st Feb to 19th May.
Tom Stuart
Tom Stuart is an actor. He has worked extensively for 15 years in theatre, film, radio and television. His theatre credits include numerous productions at Shakespeare's Globe, as well as the Young Vic, Lyric Hammersmith and Manchester Royal Exchange.
Edward II, starring Tom Stuart, is at the Globe until April.
After Edward, written by and starring Tom Stuart, opens at the Globe in March.
Martin Sherman
Martin Sherman is a dramatist and screenwriter. His play
Bent
was first presented at the Royal Court with Ian McKellen, then on Broadway with Richard Gere. It has since been performed in over sixty countries. He has been nominated for two Tonys, two Oliviers and two BAFTAS.
Gently Down the Stream is at Park Theatre, London from 13th Feb to 16th March.
Broadcasts