Main content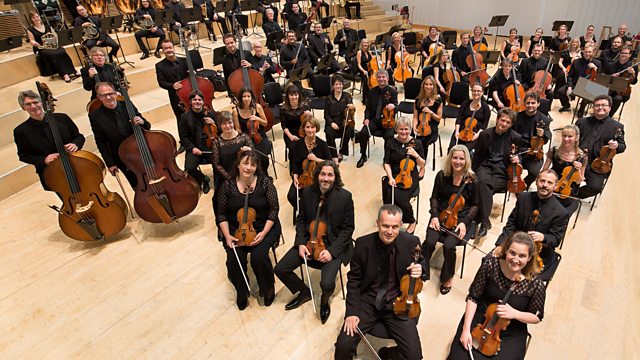 Berlioz and beyond
Berlioz - The Ultimate Romantic. The BBC Scottish Symphony Orchestra continues to celebrate Berlioz's 150th anniversary, with a concert that includes his dramatic cantata Herminie.
BBC Scottish Symphony Orchestra and conductor Ryan Bancroft present a concert marking the anniversary of the composer's death. If Berlioz is thought of as a skilled orchestrator then there may be a resonance with the music of 19th century Dutch composer Johan Wagenaar and 20th century French composer Henri Dutilleux. Both bring finesse to the instrumentation of their works which draw from Berlioz' precedent. The concert also includes music by Berlioz himself written early in life. His lyric cantata Herminie was written in an attempt to win the Prix de Rome - awarded by the Paris Conservatoire. It is performed here by soprano Katharine Dain.
And the concert concludes with Berlioz' Overture to his rarely performed opera Benevenuto Cellini, which conjures up the life of the titular sculptor.
Recorded at City Halls, Glasgow
Presented by Kate Molleson
Wagenaar: The Taming of the Shrew (Overture)
Dutilleux: Le temps l'horloge
Berlioz: Herminie (Scene Lyrique)
Berlioz: Benvenuto Cellini (Overture)
Katharine Dain (soprano)
BBC Scottish Symphony Orchestra
Ryan Bancroft (conductor)
Part of the Radio 3 celebration
Berlioz - The Ultimate Romantic
Last on