Main content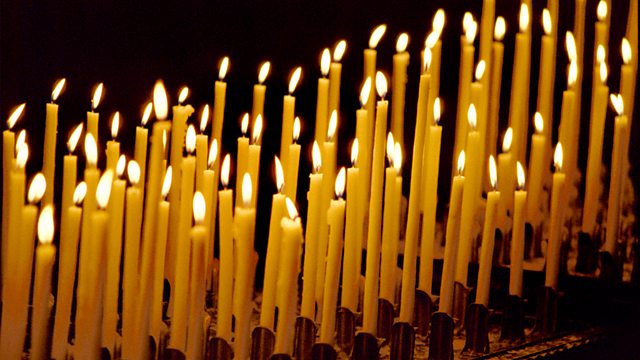 18/02/2019
A spiritual comment and prayer to begin the day with Rachel Mann, Anglican priest and feminist theologian.
A spiritual comment and prayer to begin the day with Rachel Mann, Anglican Priest and feminist theologian
Good morning. Today is the feast day of Guido di Pietro. If that name is unfamiliar, he is better known as the great Renaissance painter Fra Angelico, a name which means simply 'the angelic friar'. Among his works, there is one I return to again and again. It is his famous version of the Annunciation, the biblical story of the Angel Gabriel's invite to Mary to bear God's son, Jesus Christ. Part of a wider set of panels, it captures, with poise and dignity, Gabriel at the moment he addresses her.
The painting holds many striking points. On the left-hand side, we see Adam and Eve leaving Eden after eating the forbidden fruit. They are bent over in shame, their clothing as unprepossessing as those of peasants. From the top left corner comes a shaft of light which flows across the painting to illuminate Mary, who's dressed in those most expensive medieval colours, lapis lazuli and vermillion. Before her stands Gabriel, bowing as a servant might to a queen.
We can't help but look at Mary, everything draws the eye towards her and her melancholic eyes as she receives and accepts Gabriel's news. She seems to know that if hope lies with her, to say yes to Gabriel's message will be costly.
Fra Angelico's painting captures the cost of taking on great responsibility. Even if many of us don't exercise responsibility on a national, or global level, most of us still know the price of making big personal decisions. Prayer remains one strategy to cope with the weight of our everyday demands.
Lord, help us bear our responsibilities with grace and fortitude; help us never lose sight of the impact we have on others or place expedience over the demands of love. Amen.