Main content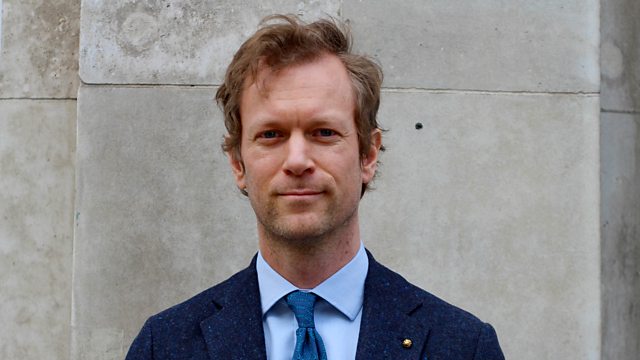 Niklas Natt Och Dag, Mohammed Hanif on Catch 22, Emma Darwin
Swedish novelist Niklas Natt Och Dag discusses his novel The Wolf and the Watchman, and two trained criminal barristers explain how they made the switch to writing crime fiction.
The best-selling paperback novel in Sweden last year was The Wolf and the Watchman, a sweeping historical saga exploring the significance of the year 1793 in the country's history. Its author Niklas Natt Och Dag joins Mariella to explain how he wove his own aristocratic family history into the novel.
Two new crime novels, Blood Orange by Harriet Tyce and Marked for Death by Tony Kent, capitalise on our enduring fascination with the world of barristers and court rooms. Harriet and Tony, who are both trained criminal barristers discuss how they made the switch from constructing defence narratives to constructing crime plots.
Celebrated Pakistani novelist Mohammed Hanif, author of A Case of Exploding Mangoes and new novel Red Birds, reveals why Catch 22 is the book he would never lend.
And Emma Darwin, great great granddaughter of Charles Darwin and Emma Wedgewood reflects on why she struggled and eventually failed to write a novel featuring her famous family, and how a non-fiction book, This is Not a Book About Charles Darwin, emerged instead.