Main content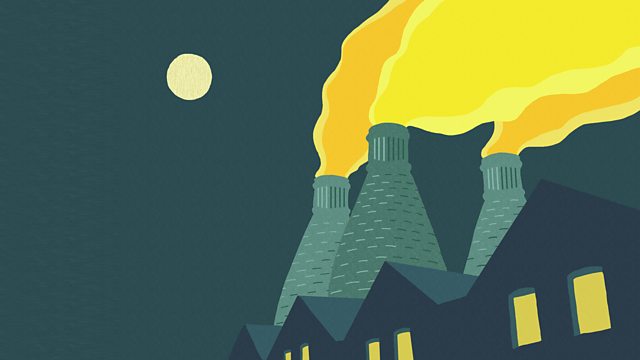 Episode 1
Neil Dudgeon and Tim McInnerny star in this epic tale of money, passion and defiance inspired by the novels of Arnold Bennett. Only the ruthless thrive in this uncompromising world
Inspired by the novels of Arnold Bennett, an epic tale of money, passion and defiance set in the Staffordshire potteries. Dramatised for radio by Shaun McKenna and Lin Coghlan
It's the 19th Century and the Industrial Revolution is at full throttle. Only the ruthless thrive in this uncompromising world. Edwin Clayhanger leaves school with dreams of becoming a painter but his father's having none of it.
Ephraim Tellwright ….. Neil Dudgeon
Darius Clayhanger ….. Tim McInnerny
Edwin ….. Cameron Percival
Aunty Hamps ….. Carolyn Pickles
Big James ….. Ian Conningham
Constance ….. Bryony Hannah
Sophia ….. Alexandra Constantinidi
Mrs Baines ….. Clare Corbett
Mr Povey ….. Lewis Bray
Shushions ….. Michael Bertenshaw
Thwaite ….. Tony Turner
Machin ….. Christopher Harper
Snaggs ….. Don Gilet
Jeannie ….. Saffron Coomber
Incidental music arranged by Colin Guthrie and performed by Colin Guthrie, Peter Ringrose and Ian Conningham.
Produced and directed by Marion Nancarrow
Presiding over this seething mass of industry are Ephraim Tellwright and Darius Clayhanger, self-made men, they hold the fate of this community in their hands, passing judgement on those that put the prosperity and reputation of the Five Towns at risk.
This is a radical reinterpretation of six brilliant Arnold Bennett novels for BBC Radio 4. It's his world seen with a modern eye. The books follow the inhabitants of Bursley and the Five Towns (of Stoke-on-Trent) from 1865 – 1903 in an epic sweep across 11 hours, as individuals rise, fall, age, flourish and see the world around them become unrecognisable, transformed by new technology. Fortunes are lost, hearts broken, empires built and compromises made. These tales of aspiration and passion, damage and danger are told with Bennett's forensic, (journalist's) eye for human psychology and a surprising degree of witty comedy.
The Producers are Marion Nancarrow and Gemma Jenkins.
More episodes
Previous
You are at the first episode