Main content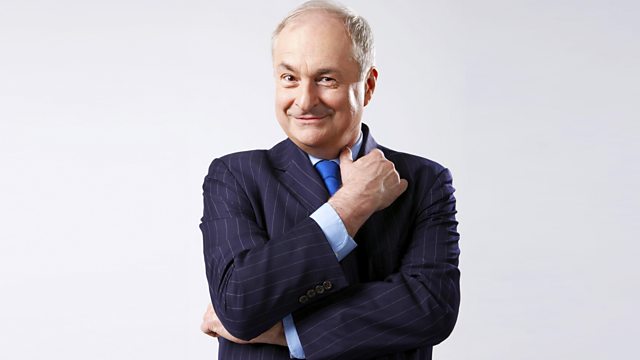 The Lord of the Rings: Return of the King
Paul Gambaccini returns with a new series celebrating Oscar-winning Best Pictures, opening with Peter Jackson's Return of the King, winner of an astonishing 11 Academy Awards.
Paul Gambaccini returns with the series which unpicks the social and political dynamics that the production grew out of.
Bring on the orcs!
How do you turn an unfilmable book, beloved of millions of fans, set in another world inhabited by strange, mythical creatures, into one of the most successful and loved adaptations ever?
Find yourself a young director with a lot of nerve - Peter Jackson - and let him loose.
The job of turning J.R.R.Tolkiens's novel, "The Lord Of The Rings" into an elaborate, no-holds barred, fantastically believable and enchanting piece of cinema makes for a fabulous story of its own.
With acting magic from Sir Ian McKellen, Sean Bean, Viggo Mortensen, Andy Serkis, Bernard Hill, Orlando Bloom, Elijah Wood, Liv Tyler, Cate Blanchett.... and a whole heap of orcs and hobbits besides; a bevy of assistant directors, and the astonishing cinematic tricks of WETA... a team of thousands... with one director to rule them all...
Paul Gambaccini hears from head of WETA workshops, whose visual effects gained him 5 Oscars, Richard Taylor, film - editor Jamie Selkirk, and Mark Ordeksy, who was involved from the start with New Line who stumped up the funding when Miramax pulled out, Peter Jackson and screen writer Phillipa Boyens.
Ian Nathan, author of "Peter Jackson - and the Creation of Middle Earth", and critics David Thomson, Larushka Ivan Zadeh, and Professor Toby Miller, pass their judgements of the record breaking 11 out of 11 Oscars the final film won - tying with Ben Hur and Titanic.
Find out the real production story behind the epic trilogy, which unusually for a fantasy film, swept the board at the 2004 Oscars.
New Zealand would never be the same again.
Other Best Pictures in this series: "It Happened One Night" and " Moonlight".
Producer: Sara Jane Hall