Main content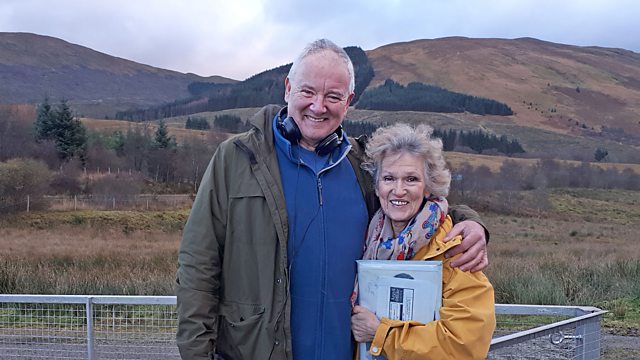 Saving the Tinker's Heart for Scotland's traveller community
Mark Stephen visits the Tinker's Heart, a traditional meeting place for Scottish Travellers, and hears about the campaign to have it recognised as a national monument.
The Tinker's Heart in Argyll was a traditional meeting place for Scottish travellers. Often used for weddings, it's thought the quartz stones were first embedded in the crossroads as a memorial to travellers who fell at the Battle of Culloden. When a new road was put in, travellers believed the monument had gone under the tarmac, but author and storyteller Jess Smith discovered the road had been moved and the heart lay abandoned in a nearby field, covered in grass and dung.
Jess made it her mission to restore the heart and have it recognised and protected as a national monument. With the help of many supporters she set up campaign group HOTT: Heart of the Travellers, to preserve traveller culture. Argyll MSP Michael Russell lent his support and the Scottish Parliament approved Jess's petition. In June 2015, the Tinker's Heart was officially scheduled as a monument of national importance - the first and only monument to traveller culture in Scotland.