Main content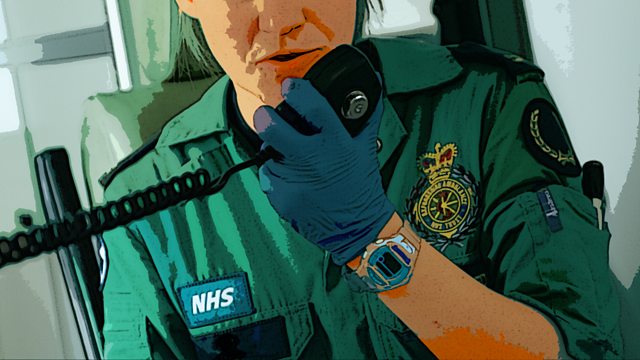 Episode 5
Al Smith's heart stopping and starting drama goes behind the scenes in an ambulance control centre. Carrie must use all her local knowledge to save a young boy's life.
by Al Smith
Carrie ..... Sarah Ridgeway
Joe ..... Liam Lau Fernandez
Will ..... Don Gilet
Ian ..... Michael Jibson
Robert ..... Sean Murray
Missy ..... Susie Riddell
Receptionist ..... Elizabeth Counsell
Directed by Sally Avens
The award winning drama series set in an ambulance control centre. Call handler Carrie is fearless when dealing with a young boy trapped on a railway line but terrified of admitting her own failings as a mother.