Main content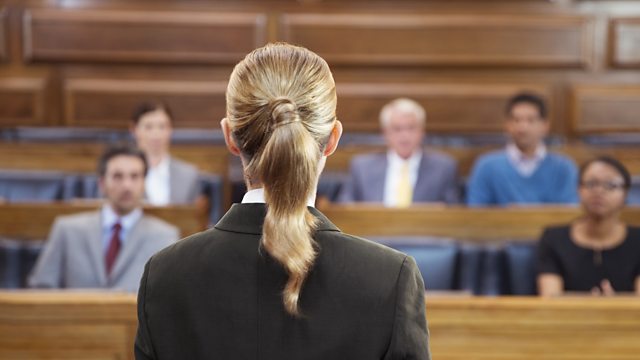 Being a barrister, Historian Suzannah Lipscomb, Stopping Breastfeeding
We speak to barristers about the numbers of women leaving the profession. Historian Suzannah Lipscomb. And stopping breastfeeding: Why is there so little advice out there?
New research highlights how many women leave the bar mid-career. So why is it so difficult for women to progress in a career as a barrister? We hear from a barrister currently on maternity leave and another who has returned to the profession after having children.
After our programmes on feeding your baby, you told us how hard it is to find help if you're, for whatever reason, trying to stop breastfeeding. Whether its dealing with a baby or child who doesn't want to stop, staying full of milk when you need to go back to work, or dealing with the emotional and hormonal fall out. You wrote to us about all of these things. So what should women be aware of when they stop breast feeding? And what can they do to help themselves and their babies?
We speak to International Board Certified Lactation Consultant Clare Meynell and Clare Byam-Cook, author of 'What to expect when you're breast-feeding, and what if you can't?'
Historian Suzannah Lipscomb uncovers the lives, behaviours and attitudes to love, marriage and sex of ordinary 16th and 17th century French women. Based on the evidence of over a thousand cases brought before the moral courts of the Protestant church of Languedoc. She joins Jenni to discuss her new book 'The Voices of Nimes - Women, Sex & Marriage in Reformation Languedoc.
We remember the author Andrea Levy
We hear the fifth story of our family secrets series.
Presenter: Jenni Murray
Producer: Helen Fitzhenry
Interviewed guest: Arlene Small
Interviewed guest: Sarah Langford
Interviewed guest: Suzannah Lipscomb
Interviewed guest: Clare Meynell
Interviewed guest: Clare Byam-Cook
Last on