Main content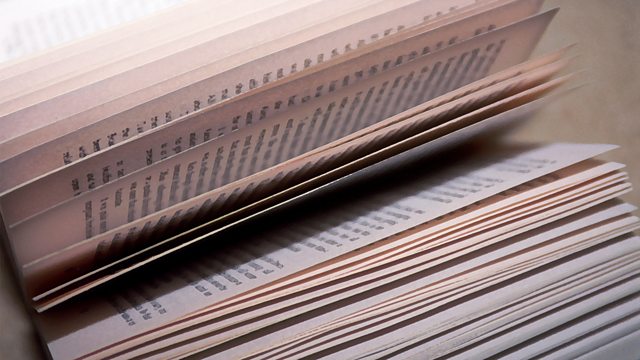 Ben Moor
BBC Radio 4 Extra celebrates the very best in storytelling with Ben Moor and his tall tale Coelacanth.
BBC Radio 4 Extra celebrates the very best in storytelling, showcasing different voices, and different genres, from the BBC archives and beyond.
The series will feature captivating drama, narrative comedy, and incredible factual storytelling, which can change the way you look at the world.
We'll hear from writers, performers and producers about the art of telling a good tale, including Radiolab's Jad Abumrad; the award-winning comedian Sarah Kendall; and the screenwriter, novelist and 500 WORDS judge Frank Cottrell-Boyce. We'll also take a peek behind the scenes, at one of The Moth's live story telling events.
The first episode features Ben Moor, a writer and actor whose distinctive style of storytelling has been described as "stand up theatre" and "Jackanory for grown-ups."
Ben Moor talks about Coelacanth, which began life as a solo stage show, before he adapted it for Radio 4 in 2006. Named after an elusive fish, this tale is set in a fantastical world of competitive tree climbing. Coelacanth is both funny and poignant and has something to say about love and loneliness. The full story features in this episode of Telling Tales.