Main content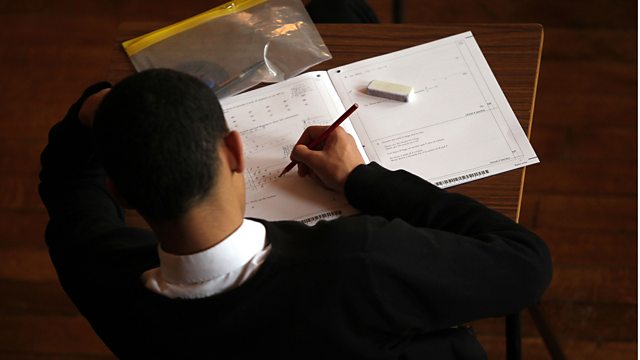 Should we scrap GCSEs
A senior Tory MP who chairs the Education Select Committee says GCSEs are pointless and they should be abolished. Is he right?
The Conservative chairman of the Education Select Committee called GCSEs 'pointless' and said they should be abolished. David Aaronovitch asks if it is time for the exam system in England, Wales and Northern Ireland to be completely overhauled.
GUESTS
Sandra Leaton Gray Associate Professor in Education at University College London's Institute of Education
Laura McInerney, former editor of Schools Week and education writer
Andreas Schleicher, Director for Education and Skills at the Organisation for Economic Co-operation and Development
Sir Mike Tomlinson, former Chief Inspector for Ofsted
Lord Baker, former Education Secretary who brought in GCSEs
Peter Mandler, cultural historian at Cambridge University
What's wrong with student finance - and how could the system be made to work better?

Grammar schools, social mobility and the Tory party's love of educational selection.

How will artificial intelligence shape our lives and what should we do to prepare for it?