Main content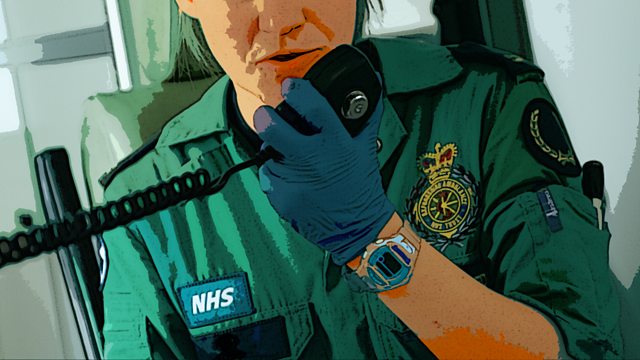 Episode 4
Al Smith's award-winning drama set in an ambulance control room. Heart stopping and starting stories starring Sarah Ridgeway as Carrie.
by Al Smith
Carrie ..... Sarah Ridgeway
Tanzir ..... Phaldut Sharma
Will ..... Don Gilet
Karen ..... Jeanette Percival
Robert ..... Sean Murray
Jess ..... Alex Constantinidi
Directed by Sally Avens
With no let up in the bad weather the ambulance service is stretched to breaking point and Carrie must enlist the help of a taxi driver as an emergency midwife.