Main content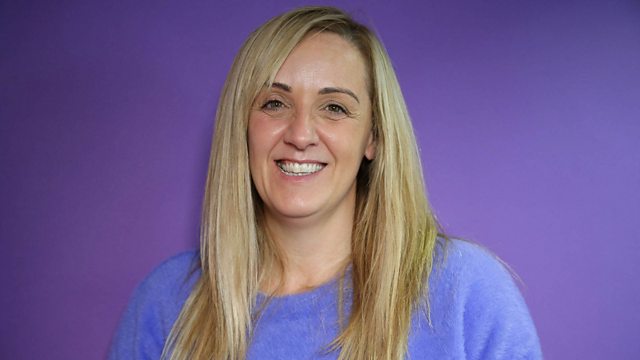 Tracey Neville: Head Coach of the England Women's Netball Team
Head England Netball coach Tracey Neville, putting your disabled child into care, breast ironing, and author of Love Factually Laura Mucha.
Netball is played in schools across the UK, but as a professional sport has had little recognition. When the England Netball team took home Gold at the Commonwealth Games last year, that changed. Head Coach Tracey Neville joins us to discuss the impact that moment had, and what she loves so much about the game.
In the UK, there are 800,000 disabled children under the age of 16 - nearly all of them live at home and are supported by their families. But what happens when their behaviour becomes so challenging you struggle to look after them? We look at the difficult decision to consider whether residential care might be the answer not only for them but for you and the rest of the family. We hear from Sharon King, mother of three older children all of whom are on the autism spectrum, and Amanda Batten Chief Executive Contact a charity for families of disabled children.
Breast ironing is a way to stop teenagers' breasts from growing. It's painful and sometimes involves large, hot stones pushing down on the breasts. Hammers or spatulas are also used, and so are elastic belts or binders. Usually mothers do it, calling it tradition and saying that it stops their daughters being sexually attractive or sexually active. It happens in several African countries but cases have been recorded in the UK too, although it's impossible to know the true scale. This week the UK Government has called it child abuse and says it will be dealt with in law.
Laura Mucha has spent her life trying to understand romantic relationships and has now brought interviews with strangers together with research studies in her new book. She discusses her findings and how they've helped her own approach to love.
Presenter: Jenni Murray
Producer: Kirsty Starkey
Interviewed Guest: Amanda Barren
Interviewed Guest: Sharon King
Interviewed Guest: Tracey Neville
Interviewed Guest: Milly Kerr
Interviewed Guest: Laura Mucha
Last on

Putting a disabled child into care
Broadcast