Main content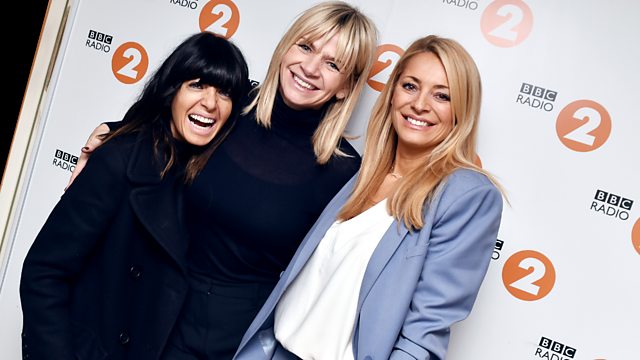 Claudia Winkleman and Tess Daly
Claudia Winkleman and Tess Daly reveal they're taking part in Radio 2's Longest Ever Danceathon for Comic Relief. Plus Zoe goes behind the scenes of Top Gear in Backstage Ball.
Claudia Winkleman and Tess Daly reveal they're taking part in Radio 2's Longest Ever Danceathon for Comic Relief.
It's Backstage Ball! Zoe goes behind the scenes of the nation's much loved TV shows, movies and tours to meet the people behind the scenes who make the magic happen. Today Zoe speaks to Top Gear Co-Executive Producer Claire Pizey before the start of series 26, to find out where they're going and what we can expect from Matt LeBlanc and the team.
Along with Tina Daheley on news, Richie Anderson on travel and Mike Williams on sport, she and the team have the best start to your morning. With celeb guests, quizzes, headlines, tunes chosen by listeners, and more music that you can shake a glitterball at!
There's also weather with Carol Kirkwood, former Man Utd footballer Danny Webber previews the Champions League knockout stages, a daily Pause For Thought from Senior Rabbi Julia Neuberger and listeners on the line, as Zoe entertains the nation with fun for the family!
Pause For Thought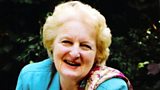 From Julia Neuberger Senior Rabbi at the west London Synagogue:
On Friday evenings, the beginning of our Sabbath, the usual tradition is to go to a synagogue service, and then go home to a big family meal, all sitting together, talking, and arguing. We like heated discussion- and the joke "Two Jews, three opinions" isn't really a joke at all. We're quite able to hold two contrasting views at once!
But once a month, my synagogue holds a community Shabbat dinner, for up to 170 people. Last Friday, our speaker was Dame Margaret Hodge MP, and she was received with wild acclaim, even though by no means everyone was a Labour supporter.  Far from it.  Even before she spoke, there was a huge buzz in the room. People were really keen to engage with her, and with each other. It was incredibly noisy over dinner, with people getting into argument and having a good time. It is amazing that we can simulate a family dinner with 170 people in a communal hall. It was equally possible to have a huge family style Christmas for 200 homeless people on the concourse of Euston Station in 2017. And at the Queen's diamond jubilee, there were long tables for a massive, 1000 strong tea party, and loads of other huge tea parties around the country. French families specialise in long extended family Sunday lunches, with everyone together.
Those meals, those life-enhancing chances to meet and be part of a community, or a family, are part of what gives life meaning. It's not a surprise that Communion, with bread and wine symbolic of a meal, is sacrament in Christianity. It's not surprising that the blessings over bread and wine at the start, and the saying of grace at the end, shape the communal Shabbat meal in the Jewish community. These chances to engage with each other, hold real conversations, disagree with each other and still be friends, have a religious quality. They give us a sense of community. And being together like this, arguing, discussing, eating, drinking, allows us to feel our faith and identity, spend time together, and ultimately cement love- for family, friends, community, and a passion for debate.