Main content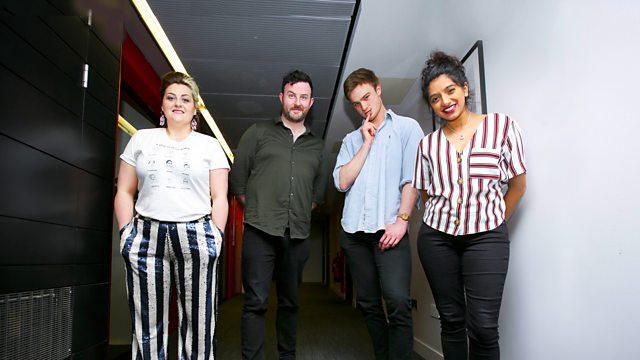 The week's news stories lovingly bashed, mashed and moulded into sketches and one-liners by the public. Josh Berry, Ciaran Dowd and Nimisha Odedra join host Kiri Pritchard-McLean.
Newsjack is a scrapbook sketch show written entirely by the Great British public. Host Kiri Pritchard-McLean is joined this week by Josh Berry, Ciarán Dowd and Nimisha Odedra.
Script Editors: Ed Amsden and Jenny Laville
Production Coordinator: Gwyn Davies
Producers: Nick Coupe and Suzy Grant
Newsjack is a BBC Studios Production.