Main content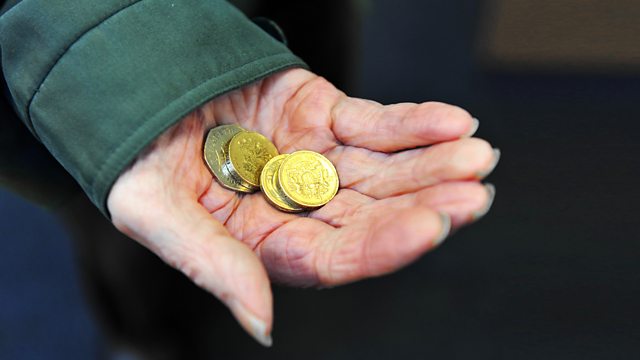 Pension Credit, Vampire Shoppers, Social Media Self-Harm
Thousands of couples could be left worse off after changes to the pensions credit. Images of self-harm stay on Instagram despite reports. Plus middle-of-the-night shoppers.
Changes to Pension Credit coming in May mean couples will only be able to claim the benefit once both are of State Pension age. At the moment couples on low incomes can have their income boosted by up to £225.25 per week if one of them is receiving the state pension. Charities are warning that thousands of older people could be left worse off.
Images of self-harm are still appearing on Instagram, despite promises from the social network that they would be removed. Instagram promised it would take down graphic pictures of self-harm after the death of 14-year old Molly Russell. Research by You & Yours has found that reported images are not being routinely taken down - with some only being blurred out, rather than removed. The NSPCC is calling for a statutory regulator to police social media companies, and have the power to fine them.
Plus Argos says they are seeing increasing numbers of people shopping on their website in the middle of the night. Sleep-deprived parents and gamers make up what are being called "Vampire Shoppers" who buy anything from smartphones, tablets and laptops to children's toys. We speak to The Money and Mental Health Institute, which has done research into this, and suggests a third of people living with mental health issues made purchases they regretted at night.
Presented by Winifred Robinson
Produced by Natalie Donovan