Main content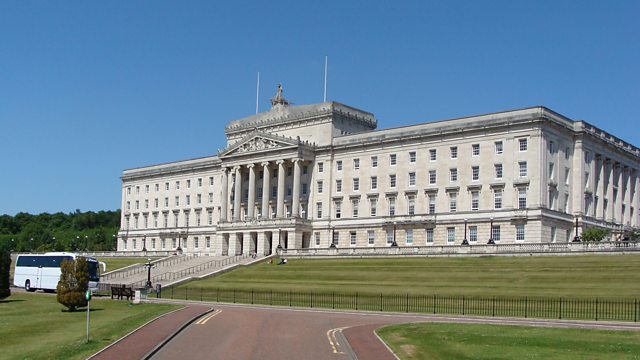 Who Needs Politicians Anyway?
Two years after devolved government collapsed, the BBC's Ireland Correspondent Chris Page explores how civil servants are running Northern Ireland
After the resignation of Martin McGuinness as Deputy First Minister in January 2017 triggered the collapse of the power-sharing government at Stormont, Northern Ireland has effectively been run by civil servants. The BBC's Ireland Correspondent Chris Page talks to those at the front line of public services to see what impact the lack of ministers is having. We hear from a primary school principal that blocked toilets and broken sinks are being fixed by volunteers as there's no one to lobby for more money to pay for building work. A woman dealing with cancer tells us she's been let down by local politicians in accessing vital drugs. And Northern Ireland's top civil servant tells us how he's coping with running a country without any ministers to provide direction. Do we really need politicians or are things better without them?
Produced by Elaine Dunseath for BBC Northern Ireland
Last on

Broadcast