Main content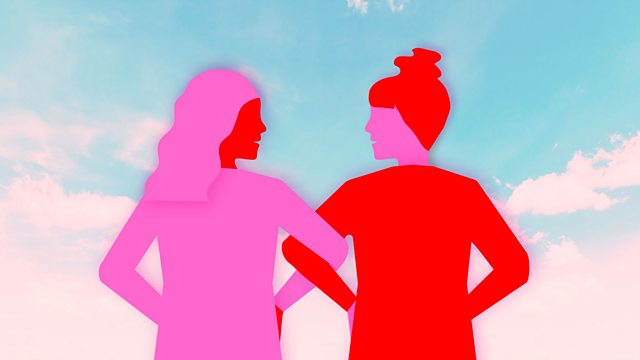 Galentine's Day
The programme asks if it matters that the concept of 'gal pals' is now a marketing ploy. Plus, what impact does having children have on friendships groups?
How important is it to celebrate your female friendships? It's Galentine's Day! The day before Valentine's Day, it was first mentioned in an episode of the American sitcom Parks and Recreation nearly 10 years ago. It's now a part of card and present marketing.
From identical pyjamas, to matching jewellery, to apps which help women to make friends; the concept of 'gal pals' or a 'female tribe' has become hugely commercialised. Does is matter? Claire Cohen is the Women's Editor at the Daily Telegraph. Rachel Pashley has over 20 years of experience in global marketing and advertising, specialising in female insight. They both join Jenni to discuss.
Female friendships taking centre stage. We look at three current theatre productions examining women's relationships with actor Tanya Loretta Dee who's performing in Boots, the writer of Soft Animals, Holly Robinson and actor/producer Josie Dale Jones whose play Dressed is soon to open in London. They discuss the importance of the support and nurturing these bonds provide.
How important are friends at work? It is a good idea to be best friends with a colleague? And what happens when promotions, redundancies and annoying office habits get in the way? We talk to Kate Leaver, journalist and author of The Friendship Cure: A Manifesto for Reconnecting in the Modern World, and to business psychologist Adina Tarry.
What impact does having children have on friendships groups? Is it possible to carry on as before once babies are added to the mix? Do you have friends who have children but you don't? Has your relationship with your friends changed? We're joined by blogger Candice Brathwaite and journalist Momtaz Begum Hossain.
Presented by Jenni Murray
Produced by Jane Thurlow
Last on
Clips

Broadcast

Podcast
Women's voices and women's lives - topical conversations to inform, challenge and inspire.