Main content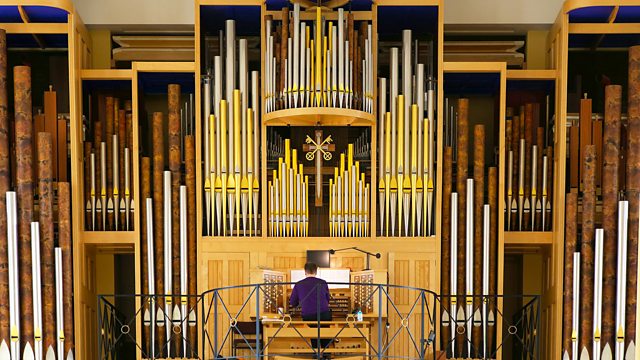 Completing the Orgelbüchlein
As The Orgelbüchlein Project nears its completion, organist William Whitehead joins the BBC Singers in a concert at St Peter's Eaton Square in London.
The BBC Singers and conductor Robert Quinney are joined by organist William Whitehead for a concert as part of The Orgelbüchlein Project - a major composition project to complete J S Bach's Orgelbüchlein (Little Organ Book).
The manuscript of Orgelbüchlein has 118 missing pieces, ghostly gaps with only the title penned by Bach. Each of these gaps is being filled by a new composition based on Bach's intended melody. The new pieces, written by the most interesting composers at work today, survey a range of modern styles.
William Whitehead plays the organ of St Peter's Church, on Eaton Square in London, in settings from The Orgelbüchlein Project by Simon Johnson, David Coonan, Franz Tunder, Ullrich Boehme, Daniel Deilschmidt and Ruth Byrchmore
The BBC Singers will sing the chorales below, interspersed between the organ chorale preludes:
Gelobet sei der Herr, der Gott Israel
In dulci jubilo
Jesus Christus, unser Heiland
Allein Gott
Featured in...
We broadcast more live and specially-recorded concerts and opera than any other station.