Main content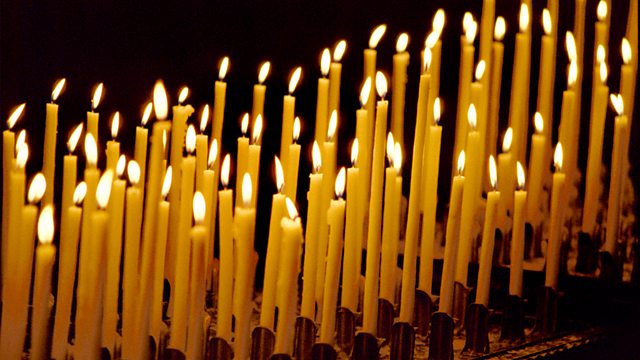 13/02/2019
A spiritual comment and prayer to begin the day with Alison Murdoch, Tibetan Buddhist, writer and editor.
A spiritual comment and prayer to begin the day with Alison Murdoch Tibetan Buddhist, writer, & editor.
In my home town of Frome in Somerset a group of us have just opened a 'pay it forward' café called The Good Heart. When a customer orders a meal they get the option to buy a gift card that will provide a second meal free of charge for someone else. Just inside the door is a noticeboard where anyone in need can pick up one of these gift cards and discreetly enjoy what the café has to offer alongside everyone else. It's created a great atmosphere and mix of people, and in over six months the gift cards have never run out.
There's plenty of scientific evidence about the benefits of generosity, which in Tibetan Buddhism is celebrated as a vital step on the path to happiness. And many of us are generous on a daily basis, paying it forward to family and friends in all kinds of ways. However at The Good Heart, the difference is that we have no idea who will benefit from the meal we've just bought. The gift is not only anonymous but completely impartial. A pay it forward café takes the act of generosity to a new level, where there is no possibility of being thanked or acknowledged. It depends on genuinely random acts of kindness.
When a woman came into The Good Heart to claim the first free pay it forward meal, no questions were asked. The following day she came back with sufficient money to buy a gift card so that someone else could eat for free. We'll probably never know whether she was genuinely broke the day before, or simply testing the system. And does it matter? What warms my heart is to see people learning to be more generous towards each other, without any hope of reward. Let's pray that we can all find ways to practice and extend our capacity for generosity today.