Main content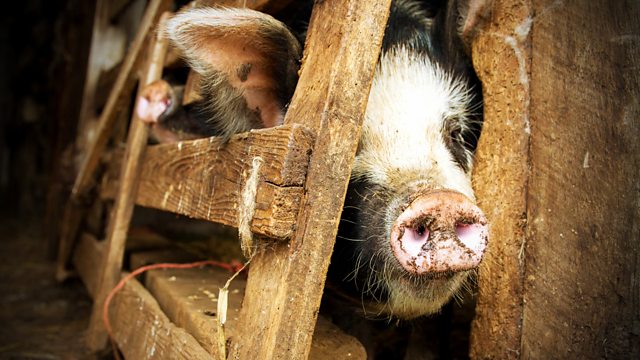 12/02/2019
Kenton has concerns over the future of Lower Loxley and the prodigal returns
Kenton tells David that Elizabeth has an appointment with a therapist tomorrow. He also explains that he's been sorting things out in the Lower Loxley office and although Glen seems on top of things there are only three weddings booked in between now and Easter. It's imperative that they get their alcohol licence back and fast. He's going to contact the solicitor.
Toby pitches his new business venture to Kenton – instead of buying in gin and adding the botanicals afterwards he suggests making the gin from scratch, he could even use the discarded whey from Helen's cheese. With lambing and calving around the corner Pip wants to be certain she can rely on Toby for childcare. She's taken aback when he assures her that any new gin venture will always come second to Rosie.
Brian and Jennifer collect Kate from the airport and take her back to Willow Cottage where she is shocked to learn that all her belongings have been put into storage and she can only stay there until Friday when Ruairi returns. Brian finally loses his temper when Kate implies that they'll want to start looking for another house soon with three bedrooms so that she can stay with them. Brian is firm, Kate's on her own.
Countryside Insights from The Archers