Main content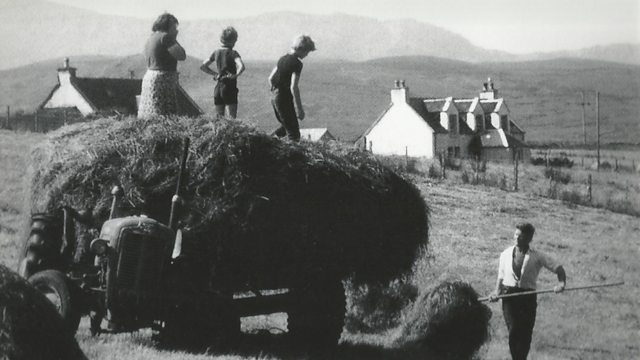 Screen Composers
Antonia Quirke meets some of the most exciting British composers making music for TV and film - including Erland Cooper, Francis MacDonald and Oscar nominee Mica Levi.
In the second part of the series, Antonia Quirke meets some of the people whose contribution to films and TV shows can have the most dramatic impact - the composers of the score. Some of its most famous practitioners - Bernard Hermann and Ennio Morricone fpr example - are spoken about in the same hushed tones as some of cinemas greatest directors. But how do they go about their work and how much of the job is down to single minded individual genius and how much down to a willingness to collaborate? In order to find out, Antonia hears from Mica Levi, whose work on 'Jackie' won her an Oscar nomination, as well as Francis Macdonald, drummer with the band Teenage Fanclub as he creates the soundtrack for a major BBC documentary about Raymond Briggs. Award winning musician Erland Cooper composes a piece overnight, especially for the show, to accompany a four-minute film shot on the Isle of Skye - and David Julyan tells Antonia all about his long term partnership, since their days at University film club, with director Christopher Nolan.
Producer: Geoff Bird
Credits:
- Mica Levi composed 'Messenger' and 'Mushrooms'. Both were mastered by Shawn Joseph at Optimum Mastering, Bristol UK
- Erland Cooper is the composer of our commissioned piece, 'The Croft'
- Paul Fegan is director of the film 'The Herd'
- David Julyan: We hear excerpts from 'Sarah Sees A Crawler', 'Are You Watching Closely', 'The Lair', 'Motel Room'.
- Francis MacDonald - we hear his theme from 'Cash Trapped' produced by Possessed for ITV. Also we hear theme from 'Raymond Briggs: Snowmen, Bogeymen and Milkmen' produced and directed by Louise Lockwood.