Main content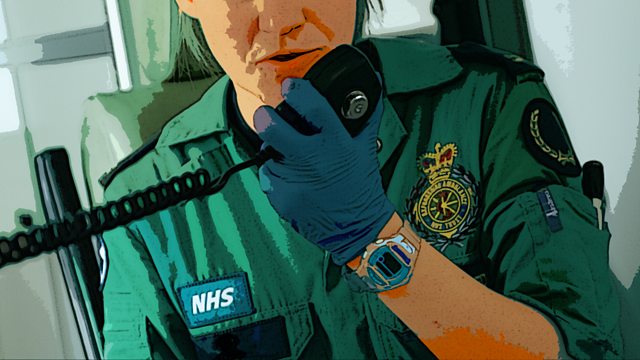 Episode 2
Al Smith's award winning drama set in an ambulance control room. A series of heart stopping emergencies make Carrie reconsider her future. Starring Sarah Ridgeway.
by Al Smith
Carrie ..... Sarah Ridgeway
Will ..... Don Gilet
Robert ..... Sean Murray
Anna ..... Saffron Coomber
Ali ..... Lizzie Stables
Jess ..... Alex Constantinidi
Policeman ..... Cameron Percival
Geraldine ..... Elizabeth Counsell
Directed by Sally Avens
Drama set in an ambulance control room. Carrie faces a series of heartbreaking calls at work that leave her reconsidering her future.