Main content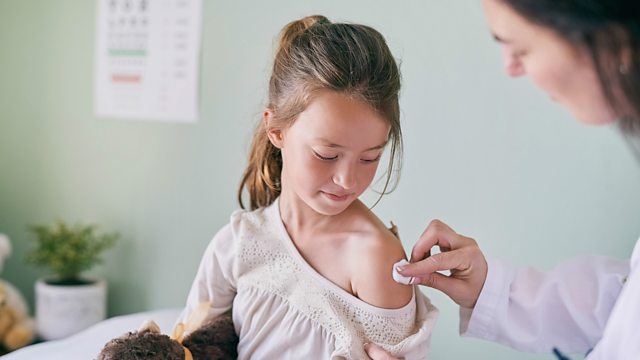 Measles and childhood vaccinations, epilepsy research, the women who back Trump
The programme takes a look at measles and childhood vaccinations, the women who back President Trump, and epilepsy research. Plus, how to host a corporate event.
Measles cases in Europe have tripled between 2017 and 2018, the highest number recorded this decade according to the World Health Organisation. We discuss parental attitudes to vaccinating children and what parents should know with Helen Bedford, Professor of Children's Health at University College London's Great Ormond Street Institute of Child Health and Samantha Vanderslott, social sciences researcher at Oxford Vaccine Group. There are 600,000 people in the UK with epilepsy and one third of them find that current treatment options do not fully help them to control their seizures. Many of those are women who find that their condition worsens in pregnancy or experience increased seizure frequency around their menstrual cycle. Jane talks to Fran Thomas who has epilepsy and to Dr Simona Balestrini who is undertaking research into improved diagnosis and treatment options that may benefit women. President Trump has attracted regular criticism from left of centre women, not least at last month's women's marches across the US. But what of those women who already back his party, the Republicans? We hear about the many women who support him and his policies. And, what's the secret to hosting and delivering a great speech, presentation or event? We hear from Mariella Frostrup and Viv Groskop.
Last on
Clips

Broadcast

Podcast
Women's voices and women's lives - topical conversations to inform, challenge and inspire.