Main content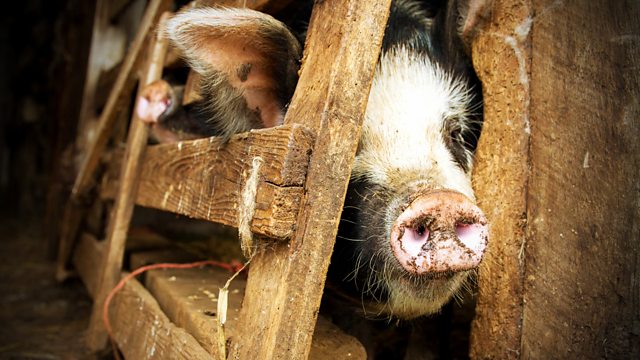 11/02/2019
There's bad news for Brian and Ian waves the white flag
Things are looking bright at Bridge Farm, a buyer calls Tony about the remaining Angus cattle that are for sale and Helen looks forward to her new cheese venture. Meanwhile, Tom sets out the opportunities the new veg box app will open up for Bridge Farm. Customers will now be able to choose what goes in their veg boxes and the app will save lots of time on delivery day. Johnny takes Tony through body conditioning scoring of the Montebeliardes which Alistair has shown him. Tony thinks he might miss things if he starts seeing the cattle as data, Johnny should trust his own instincts.
Kirsty visits Helen for lunch and lets Tom know that she is moving in with Philip. He's buying a house on the Beechwood development.
Ian tells Roy that he's sorry if he and Adam contributed to Roy and Lexi's break up in any way. He reassures him that it was not their intention for Roy to find out that Lexi was pregnant though other people.
Brian plans to watch the test match at Grey Gables as he's had to cancel his sport channels subscription. It's part of the savings he's had to make after paying his court fine. He's also reconsidering sending Ruairi to such an expensive school. Later, Brian hears from Jennifer that Kate flying back from South Africa tomorrow.