Main content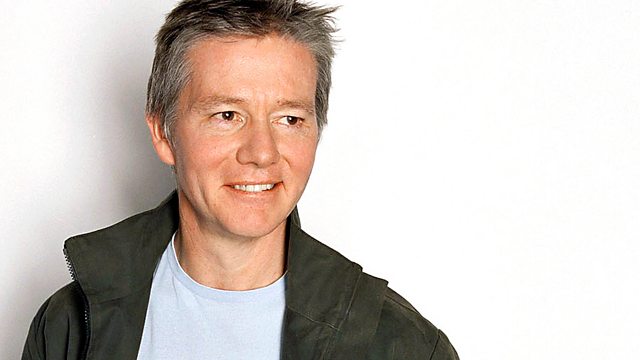 Programme 7, 2019
The most fiendish quiz anywhere on radio pits the teams from Wales and the north of England against one another this week, with Tom Sutcliffe chairing.
(7/12)
Wales take on the North of England for the second time this season, with Wales hoping to reverse their narrow defeat last time. Myfanwy Alexander and David Edwards play for Wales, against Adele Geras and Stuart Maconie of the North. Tom Sutcliffe is in the questionmaster's chair and will be armed with cryptic puzzles such as:
Why would an Ipswich and England footballer, a coincidental novelist, and two Dr Whos, lend weight to an insult often misattributed to Napoleon?
As usual, there's a generous sprinkling of question ideas suggested by Round Britain Quiz listeners. Today's contest was recorded before an audience at the Harrogate Literature Festival.
Producer: Paul Bajoria
Last week's teaser question
Tom asked you to put in chronological order: Bryan Adams in 1985, the Four Seasons in 1976 and Michel Legrand in 1971.
We were looking for chronological titles by those artists from those years. One of Bryan Adams' best known hits is The Summer of '69. The Four Seasons sang about December '63. And one of the late Michel Legrand's most famous film scores was for Summer of '42.
So the correct order is Michel Legrand - the Four Seasons - Bryan Adams.
Well done if you worked that out!
The 2019 RBQ League Table
With half the matches played in the current series, this is how the teams stand going into today's contest:
1  The Midlands    Played 2  Won 2  Drawn 0  Lost 0  Total points 362=  Wales   P2  W1  D0  L1  Pts 382=  South of England   P2  W1  D0  L1  Pts 384  Northern Ireland   P2  W1  D0  L1  Pts 375  North of England  P2  W1  D0  L1  Pts 336  Scotland   P2  W0  D0  L2  Pts 32

Questions in this programme
Q1 (from Peter Russell)  Where might you once have found a former British Prime Minister born at Blenheim, the character in bronze on Plymouth Hoe, Troglodytes troglodytes and the sailing ship formerly known as the Pelican?
Q2  An Arts and Crafts designer drinks a hot beverage while waiting in a queue somewhere in America, which stretches around all four sides of the block - for a play involving a British actor. What's his name?
Q3  (Music) What diminutive sequence do these pieces represent?
Q4  Why would an Ipswich and England footballer, a coincidental novelist and two Doctor Whos lend weight to an insult often misattributed to Napoleon?
Q5 If Fortune's partner, the Thresher Poet and a South African England full-back acquired a longcase clock and some watches with outer casings, the title characters would still be missing. Can you supply them?
Q6  (Music) How do these pieces suggest the unfortunate children's writer Daniel Handler, Ford's 1950s failure, and a 19th century journalist and popular dramatist who packed a Punch?
Q7 (from Vicky Cole)  Why would a football move, medical transport, a Boomtown Rats hit, a religious man and a baby's nappy be useful to the creators of a Pink Floyd album?
Q8  At a disastrous house-party, a famous drug dealer stains a sofa; the owner of a nuclear power plant sets fire to it; and a female pop star steals some valuables. The exasperated homeowner, an explorer, imposes a financial penalty for the damage. Who is he?
This week's teaser question
Which computer programming language might be common to the body that regulates drug misuse in sport, a prominent school of acting, and a subversive art movement of the 20th century?
See if your answer matches ours when Tom unveils the solution next time.